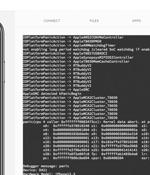 2021-10-19 22:21
CVE-2021-30663 - Processing maliciously crafted web content may lead to arbitrary code execution. CVE-2021-30665 - Processing maliciously crafted web content may lead to arbitrary code execution.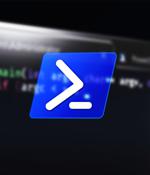 2021-10-18 13:30
Microsoft has asked system administrators to patch PowerShell 7 against two vulnerabilities allowing attackers to bypass Windows Defender Application Control enforcements and gain access to plain text credentials. PowerShell is a cross-platform solution that provides a command-line shell, a framework, and a scripting language focused on automation for processing PowerShell cmdlets.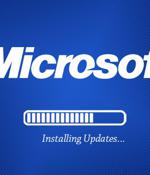 2021-10-15 07:12
Microsoft on Tuesday rolled out security patches to contain a total of 71 vulnerabilities in Microsoft Windows and other software, including a fix for an actively exploited privilege escalation vulnerability that could be exploited in conjunction with remote code execution bugs to take control over vulnerable systems. At the top of the list is CVE-2021-40449, a use-after-free vulnerability in the Win32k kernel driver discovered by Kaspersky as being exploited in the wild in late August and early September 2021 as part of a widespread espionage campaign targeting IT companies, defense contractors, and diplomatic entities.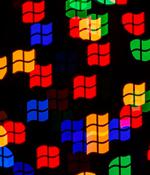 2021-10-12 21:51
Today is Microsoft's October 2021 Patch Tuesday, and it delivers fixes for four zero-day vulnerabilities, one of which is being exploited in a far-reaching espionage campaign that delivers the new MysterySnail RAT malware to Windows servers. Bharat Jogi, Qualsys senior manager of vulnerability and threat research, told Threatpost on Tuesday that if left unpatched, "MysterySnail has the potential to collect and exfiltrate system information from compromised hosts, in addition to other malicious users having the ability to gain complete control of the affected system and launch further attacks."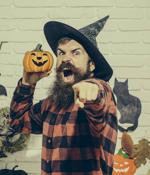 2021-10-12 20:12
Microsoft's October Patch Tuesday has arrived with fixes for 71 new CVEs, two patch revisions to address bugs from previous months that just won't die, and three CVEs tied to OpenSSL flaws. Microsoft says one of the bugs, a Win32K privilege elevation issue is currently being exploited.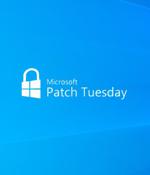 2021-10-12 17:31
Today is Microsoft's October 2021 Patch Tuesday, and with it comes fixes for four zero-day vulnerabilities and a total of 74 flaws. Microsoft has fixed 74 vulnerabilities with today's update, with three classified as Critical, and 70 as Important, and one as Low.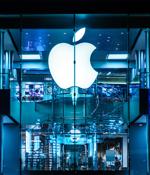 2021-10-12 15:17
Apple on Monday rushed out a security update for iOS 15.0.2 and iPadOS 15.0.2 to fix a remote code-execution zero-day vulnerability that's being actively exploited.Within hours, a security researcher had picked the bug apart and published both proof-of-concept code and an explanation of the vulnerability, meaning that now's a really good time to update your iOS device.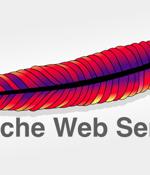 2021-10-10 19:57
The Apache Software Foundation on Thursday released additional security updates for its HTTP Server product to remediate what it says is an "Incomplete fix" for an actively exploited path traversal and remote code execution flaw that it patched earlier this week. CVE-2021-42013, as the new vulnerability is identified as, builds upon CVE-2021-41773, a flaw that impacted Apache web servers running version 2.4.49 and involved a path normalization bug that could enable an adversary to access and view arbitrary files stored on a vulnerable server.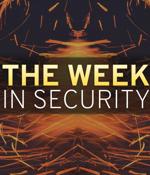 2021-10-10 08:00
Do you have a plan for your cybersecurity career? Time to skill up!Gerald Auger is a Managing Partner at Coastal Information Security Group, and Chief Content Creator at Simply Cyber. In this interview with Help Net Security, he talks about the cybersecurity skills shortage, the value of certification, as well as "Cybersecurity Career Master Plan", a book he co-authored.
---