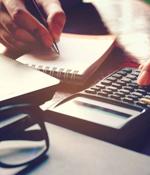 2021-07-22 22:05
Veeam Software announced another quarter of double-digit growth with an annual recurring revenue increase of 26% year-over-year for Q2'21. Veeam delivered more than 20 new product releases including significant enterprise-grade feature updates over the last 18 months and several major releases in 1H'21 - Veeam Backup for Google Cloud Platform and Veeam Backup & Replication v11. "Now, more than ever, especially as ransomware attacks increase, data is the lifeblood of organizations. The need for Modern Data Protection to achieve operational objectives and business continuity is fueling the demand for Veeam's industry-leading solutions," said William H. Largent, Chief Executive Officer and Chairman of the Board at Veeam.
2021-07-14 01:50
Iland announced global support for Veeam Backup & Replication v11. Improved backup performance: V11 optimizations, supported by iland's performance-oriented storage for iland Secure Cloud Backup for Veeam Cloud Connect, enables customers to improve their backup performance while also providing unparalleled scalability.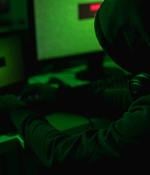 2021-06-17 00:45
As recent ransomware and cyberattacks are highlighting the potential impact of data loss to critical infrastructure, Veeam is strengthening its commitment to deliver Modern Data Protection to the U.S government with additional industry resources. With more than 1,200 government customers, VGS is focused on the backup and protection of mission-critical data for the U.S. Department of Defense, Civilian Agencies, Native American Tribes, the Intelligence Community and Federal System Integrators.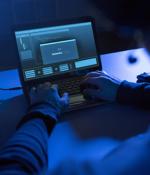 2021-05-27 00:00
Veeam provided a select preview of the future, showcasing innovations around upcoming updates to its single platform to protect and manage all workloads. Due in the second half of 2021, Veeam demonstrated key innovations of cloud-native solutions for AWS, Microsoft Azure, Google Cloud, Microsoft Office 365 and the first integration of Kasten K10 for Kubernetes into Veeam Platform.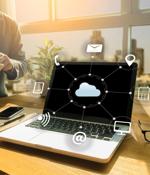 2021-03-25 01:15
Demonstrating its strength in data center and integrated solutions, Ingram Micro is first to market with all-in-one compute - and storage-as-a-service solution sets from Veeam and Zadara. "By bringing Veeam backup and Zadara Cloud Services to market together, we are shortening the sales and deployment cycles for our channel partners around two of the most in-demand solutions - dependable enterprise backup and secure compute and storage cloud services."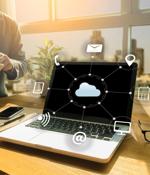 2021-02-25 02:30
Veeam Software announced general availability of new Veeam Backup & Replication v11, enabling the most advanced data protection solution for cloud, virtual, physical and enterprise workloads. "Veeam released V10 with more than 150 new enhancements just 12 months ago, and now has more than 700,000 downloads. Being able to launch the next version - Veeam Backup & Replication v11 - with an additional 200 new and powerful backup, cloud, DR, security and automation enhancements speaks volumes to Veeam's speed of innovation, as well as our strong commitment to the needs and data reliability demands of our customers and partners," said Danny Allan, Chief Technology Officer and Senior Vice President of Product Strategy at Veeam.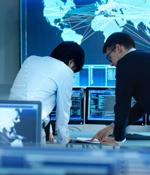 2020-12-09 01:30
Veeam Software announced the general availability of new Veeam Backup for AWS v3 - a fully automated and native backup and disaster recovery solution built on Amazon Web Services, designed to effortlessly provide additional protection and management capabilities for Amazon Elastic Cloud Compute and Amazon Relational Database Service. Veeam Backup for AWS, a standalone AWS backup and recovery solution for protecting data on AWS. Veeam Backup & Replication, unifying AWS backup and recovery with other cloud, virtual or physical data and unlimited data portability to, from and across clouds.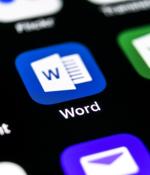 2020-12-04 02:30
With 85% product growth year-over-year in Q3'20, Veeam Backup for Microsoft Office 365 has exceeded 133,000 downloads across tens of thousands of organizations, which are relying on Veeam to protect their Office 365 data, including Exchange Online, SharePoint Online, OneDrive for Business, and now backup and recovery specifically built for Microsoft Teams. The Teams configurations, which include settings, members and team structure, are vital components to ensure Teams data is fully protected and easily recoverable. Veeam is meeting this critical business need with our new version of Veeam Backup for Microsoft Office 365.".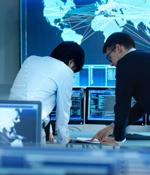 2020-10-06 23:00
With the Kasten K10 Data Management Platform, Veeam will now be able to offer enterprise operations teams an easy-to-use, scalable, and secure system for Kubernetes Backup and application mobility with unparalleled operational simplicity. While the Kasten K10 platform will continue to be available independently, it will also be integrated into Veeam Backup & Replication to offer a comprehensive data management solution.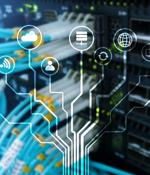 2020-04-29 02:00
Veeam Software, the leader in backup solutions that deliver Cloud Data Management, announced the general availability of NEW Veeam Backup for Microsoft Azure, an enterprise-ready cloud backup and recovery solution. With NEW Veeam Backup for Microsoft Azure, Veeam extends its broad platform support with a comprehensive, enterprise-ready solution for added backup and recovery controls of Azure apps and data hosted on Azure virtual machines.
---