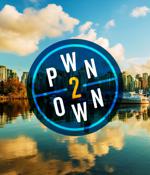 2023-03-23 23:33
Competitors successfully exploited zero-day bugs in multiple products during the second day of Pwn2Own Vancouver 2023, including the Tesla Model 3, Microsoft's Teams communication platform, the Oracle VirtualBox virtualization platform, and the Ubuntu Desktop operating system. Team Viettel hacked also Microsoft Teams via a 2-bug chain to earn $78,000 and Oracle's VirtualBox using a Use-After-Free bug and an uninitialized variable for $40,000.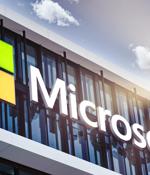 2023-03-23 19:18
New research from Microsoft's Threat Intelligence team exposed the activities of a threat actor named DEV-1101, which started advertising for an open-source phishing kit to deploy an adversary-in-the-middle campaign. According to Microsoft, the threat actor described the kit as a phishing application with "Reverse-proxy capabilities, automated setup, detection evasion through an antibot database, management of phishing activity through Telegram bots, and a wide range of ready-made phishing pages mimicking services such as Microsoft Office or Outlook."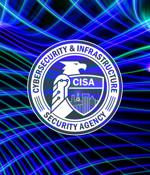 2023-03-23 18:34
The U.S. Cybersecurity & Infrastructure Security Agency has released a new open-source incident response tool that helps detect signs of malicious activity in Microsoft cloud environments. Known as the 'Untitled Goose Tool' and developed in collaboration with Sandia, a U.S. Department of Energy national laboratory, this Python-based utility can dump telemetry information from Azure Active Directory, Microsoft Azure, and Microsoft 365 environments.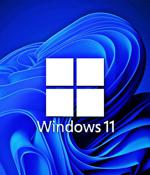 2023-03-23 17:23
Microsoft is testing an updated version of the Windows 11 Snipping Tool that fixes a recently disclosed 'Acropalypse' privacy flaw that allows the partial restoration of cropped images. As first spotted by Windows enthusiast Xeno, Microsoft released Windows 11 Snipping Tool version 11.2302.20.0 yesterday to Windows Insiders in the Canary channel via the Microsoft Store.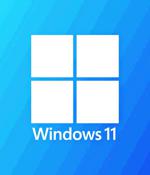 2023-03-22 17:56
Microsoft has released a new Windows 11 preview build that adds a new dedicated USB4 settings page and support for displaying seconds in the system tray clock. "We are adding a USB4 hubs and devices Settings page for users under Settings > Bluetooth & devices > USB > USB4 Hubs and Devices," said Microsoft's Amanda Langowski and Brandon LeBlanc.
2023-03-21 22:02
Microsoft says the KB5007651 Microsoft Defender Antivirus update triggers Windows Security warnings on Windows 11 systems saying that Local Security Authority Protection is off. LSA Protection is a security feature that defends sensitive information like credentials from theft by blocking untrusted LSA code injection and process memory dumping.
2023-03-21 20:43
Given how many organizations now use two or more public clouds - 87 percent of respondents in Flexera's 2023 State of the Cloud report said they have a multicloud strategy - it was important that Microsoft also look outward when talking about security baselines, according to Jim Cheng, senior software engineer at Microsoft. "Today we see that our customers often have to aggregate and reconcile their security management across multiple cloud platforms to meet security and compliance requirements," Cheng wrote in October 2022, when MCSB v1 entered public preview.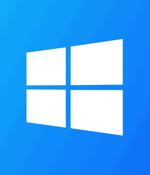 2023-03-21 18:01
Microsoft announced that optional non-security preview updates would be released during the fourth week of the month starting in April 2023. "Starting in April 2023, we now target optional non-security preview releases for the fourth week of the month. We have found this to be the optimal time for us to publish and for you to consume these updates," said Chris Morrissey, Windows and Devices Senior Director of Communications at Microsoft.
2023-03-20 17:08
Hackers continue to target zero-day vulnerabilities in malicious campaigns, with researchers reporting that 55 zero-days were actively exploited in 2022, most targeting Microsoft, Google, and Apple products. According to Mandiant, most of last year's zero-day flaws were exploited by Chinese state-sponsored actors and most concerned operating systems, web browsers, and network management products.
2023-03-19 09:30
CISA warns CI operators about vulnerabilities on their networks exploited by ransomware gangsOrganizations in critical infrastructure sectors whose information systems contain security vulnerabilities associated with ransomware attacks are being notified by the US Cybersecurity and Infrastructure Security Agency and urged to implement a fix. Kali Linux 2023.1 released - and so is Kali Purple!OffSec has released Kali Linux 2023.1, the latest version of its popular penetration testing and digital forensics platform, and the release is accompanied by a big surprise: a technical preview of Kali Purple, a "One stop shop for blue and purple teams." The company has also updated its Penetration Testing with Kali Linux course to incorporate the latest ethical hacking tools and techniques.
---