2021-05-24 23:30
CrowdStrike and Ernst & Young announced that CrowdStrike Falcon has been selected as one of the EY preferred cybersecurity technology platforms, strengthening the alliance between the two organizations. The CrowdStrike and EY teams are committed to helping customers in new areas as the alliance continues to grow outside the U.S. Recently, the alliance expanded into Australia, Belgium, Brazil, Canada and Italy.
2021-05-18 02:00
CrowdStrike announced Falcon Fusion, a unified and extensible framework purpose-built on the CrowdStrike Falcon platform to orchestrate and automate complex workflows improving security operation center efficiency. Falcon Fusion leverages the power of the CrowdStrike Security Cloud and relevant contextual insights across endpoints, identities, and workloads, in addition to telemetry from partner applications via the CrowdStrike Store, to improve SOC and IT efficiency and agility for enterprise customers.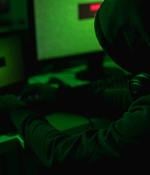 2021-05-11 00:30
CrowdStrike and Google Cloud announced a series of product integrations to deliver joint customers defense-in-depth security, comprehensive visibility and workload protection at scale across hybrid cloud environments. These integrations will enable more seamless sharing of telemetry and data between the two security platforms, helping maintain high levels of security across a customers' entire cloud or hybrid environment.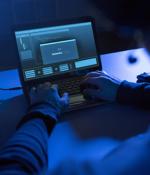 2021-04-26 00:45
CrowdStrike announced a series of integrations with CrowdStrike Security Cloud that correlates the CrowdStrike Falcon platform's enriched endpoint and workload telemetry with network telemetry for greater end-to-end visibility and contextual insights to combat threats. These integrations with leaders in network detection and response and network threat analytics help mutual customers build a cohesive platform tailored to protect and defend against any threats across all enterprise software components, wherever those threats are encountered.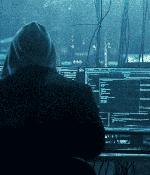 2021-03-05 03:45
CrowdStrike announced enhancements to the CrowdStrike Falcon platform that significantly improve Security Operations Center efficiency and effectiveness, allowing security teams to focus on critical priorities and fortify their organizations' proactive stance against cyber threats. CrowdStrike customers can accelerate their security operational response with new notification workflows and Real Time Response capabilities within the CrowdStrike Falcon platform, automating full-cycle incident response.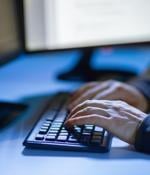 2021-02-25 03:00
CrowdStrike announced expanded Cloud Security Posture Management and Cloud Workload Protection capabilities for the CrowdStrike Falcon platform to deliver greater control, visibility and security for cloud workloads and cloud-native applications from build to runtime. The expanded CSPM and CWP capabilities for the CrowdStrike Falcon platform identify and remediate vulnerabilities from development to production for a wide variety of cloud environments, including containers.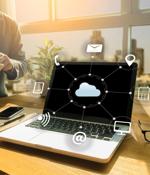 2021-02-19 00:00
CrowdStrike announced it has agreed to acquire Humio. Joining forces with Humio's best-in-class data ingestion and analytics platform will enable CrowdStrike to provide deep, contextual index-free XDR at a speed and scale that no other vendor can match.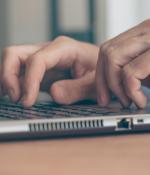 2021-02-03 23:45
CrowdStrike announced the appointment of Marianne Budnik as the company's new chief marketing officer. Budnik most recently served as CMO for CyberArk and currently serves on the board of directors of Cerence.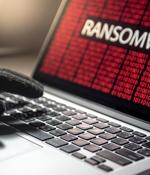 2021-01-25 15:11
One of the vulnerabilities that Microsoft addressed on January 2021 Patch Tuesday could allow an attacker to relay NTLM authentication sessions and then execute code remotely, using a printer spooler MSRPC interface. Tracked as CVE-2021-1678, the vulnerability has been described by Microsoft as an NT LAN Manager security feature bypass, and is rated important for all affected Windows versions, namely, Windows Server, Server 2012 R2, Server 2008, Server 2016, Server 2019, RT 8.1, 8.1, 7, and 10.
2020-12-27 22:15
The hacking endeavor was reported to the company by Microsoft's Threat Intelligence Center on December 15, which identified a third-party reseller's Microsoft Azure account to be making "Abnormal calls" to Microsoft cloud APIs during a 17-hour period several months ago. The undisclosed affected reseller's Azure account handles Microsoft Office licensing for its Azure customers, including CrowdStrike.
---