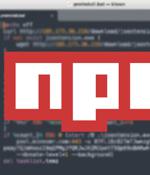 2021-10-22 21:24
Three JavaScript libraries uploaded to the official NPM package repository have been unmasked as crypto-mining malware, once again demonstrating how open-source software package repositories are becoming a lucrative target for executing an array of attacks on Windows, macOS, and Linux systems. The malicious packages in question - named okhsa, klow, and klown - were published by the same developer and falsely claimed to be JavaScript-based user-agent string parsers designed to extract hardware specifics from the "User-Agent" HTTP header.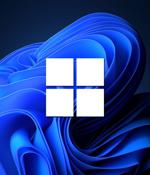 2021-10-22 11:56
Microsoft has fixed multiple known issues impacting printing on Windows 11 with the release of the optional KB5006746 cumulative update preview on Thursday. Windows 11 users can also manually download and deploy the cumulative update preview from the Microsoft Update Catalog.
2021-10-21 18:40
Microsoft has released the optional KB5006746 cumulative update preview for Windows 11, fixing sixty-four issues, including AMD CPU performance and gaming issues. This cumulative update preview is part of Microsoft's scheduled October 2021 monthly "C" updates, allowing Windows 11 users to test the upcoming fixes being released on September 9th as part of Patch Tuesday.
2021-10-21 17:52
Microsoft is preparing Windows 10 21H2, the next Windows 10 version, for a November 2021 release and is now rolling it out to all Windows Insiders in the Release Preview Channel. The Windows 10 21H2 feature update is offered as an optional update through the "Seeker" experience in Windows Update to Insiders who go to Settings > Update & Security > Windows Update.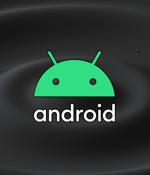 2021-10-20 23:54
Microsoft has released the first preview version of the Windows Subsystem for Android for Windows 11 Insiders, and one of the more interesting features is that you can sideload Android apps. The Windows Subsystem for Android is a new feature of Windows 11 that allows you to run native Android apps directly from the desktop in a virtualized environment.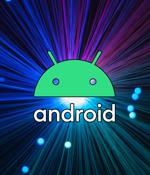 2021-10-20 21:46
Microsoft has released its first preview build of the Windows Subsystem for Android, allowing you to run Android apps directly on your desktop. Like the Windows Subsystem for Linux, the Windows Subsystem for Android allows you to run native Android apps in a virtualized environment with sound, graphics, and network connectivity.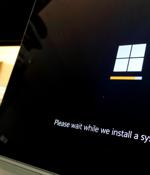 2021-10-20 17:13
Installing updates is slower and their size gets incrementally bigger due to the long backlog caused by the two or more updates for each Windows platform released every month. Microsoft increases Windows Update's overall performance by marking earlier updates for expiration as part of a regular evaluation process.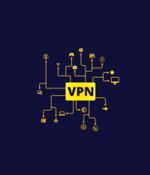 2021-10-19 22:40
In a short tweet today, exploit broker Zerodium said that it is looking to acquire zero-day exploits for vulnerabilities in three popular virtual private network service providers on the market. Zerodium's current interest is in vulnerabilities affecting Windows clients for NordVPN, ExpressVPN, and SurfShark VPN services.
2021-10-18 14:44
Microsoft is working on a fix for a known issue impacting Windows 11 customers and causing a prompt for admin credentials before every attempt to print. According to Microsoft, this problem impacts Windows environments where the print clients and print servers are in different time zones.
2021-10-18 12:48
Microsoft has fixed a known Windows 10 issue causing smartcard authentication to fail when trying to connect using Remote Desktop after installing the cumulative updates released during last month's Patch Tuesday. Microsoft has already rolled out a fix to address this issue via the Known Issue Rollback feature to affected Windows 10 devices.
---