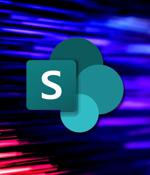 2023-09-29 18:06
Proof-of-concept exploit code has surfaced on GitHub for a critical authentication bypass vulnerability in Microsoft SharePoint Server, allowing privilege escalation. Janggggg successfully achieved RCE on a Microsoft SharePoint Server using this exploit chain during the March 2023 Pwn2Own contest in Vancouver, earning a $100,000 reward.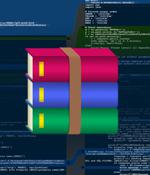 2023-09-21 05:03
A malicious actor released a fake proof-of-concept (PoC) exploit for a recently disclosed WinRAR vulnerability on GitHub with an aim to infect users who downloaded the code with Venom RAT malware....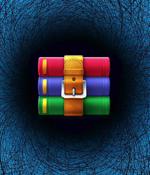 2023-09-20 14:49
A hacker is spreading a fake proof-of-concept exploit for a recently fixed WinRAR vulnerability on GitHub, attempting to infect downloaders with the VenomRAT malware. The fake PoC exploit was spotted by Palo Alto Networks' Unit 42 team of researchers, who reported that the attacker uploaded the malicious code to GitHub on August 21, 2023.
2023-09-18 22:30
About 79 percent of public-facing Juniper SRX firewalls remain vulnerable to a single security flaw can allow an unauthenticated attacker to remotely execute code on the devices, according to threat intelligence platform provider VulnCheck. Juniper revealed and addressed five flaws, which affect all versions of Junos OS on SRX firewalls and EX Series switches, in an out-of-cycle security bulletin on August 17.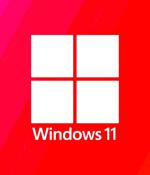 2023-09-14 15:55
Proof-of-concept exploit code has been published for a Windows Themes vulnerability tracked as CVE-2023-38146 that allows remote attackers to execute code. The exploit code was released by Gabe Kirkpatrick, one of the researchers who reported the vulnerability to Microsoft on May 15 and received $5,000 for the bug.
2023-09-13 11:13
Citizen Lab says two zero-days fixed by Apple today in emergency security updates were actively abused as part of a zero-click exploit chain to deploy NSO Group's Pegasus commercial spyware onto fully patched iPhones. The two bugs, tracked as CVE-2023-41064 and CVE-2023-41061, allowed the attackers to infect a fully-patched iPhone running iOS 16.6 and belonging to a Washington DC-based civil society organization via PassKit attachments containing malicious images.
2023-09-13 01:50
Mozilla on Tuesday released security updates to resolve a critical zero-day vulnerability in Firefox and Thunderbird that has been actively exploited in the wild, a day after Google released a fix for the issue in its Chrome browser. The shortcoming, assigned the identifier CVE-2023-4863, is a heap buffer overflow flaw in the WebP image format that could result in arbitrary code execution when processing a specially crafted image.
2023-09-08 11:36
Apple devices are again under attack, with a zero-click, zero-day vulnerability used to deliver Pegasus spyware to iPhones discovered in the wild. Researchers at Citizen Lab are referring to the exploit as BLASTPASS. The team said they immediately disclosed their findings to Apple when they first discovered an infected device owned by an individual employed by a Washington DC-based civil society organization with international offices.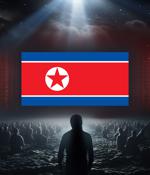 2023-09-08 09:22
North Korean threat actors are once again attempting to compromise security researchers' machines by employing a zero-day exploit. The warning comes from Google's own security researchers Clement Lecigne and Maddie Stone, who detailed the latest campaign mounted by government-backed attackers.
2023-09-08 08:52
Threat actors associated with North Korea are continuing to target the cybersecurity community using a zero-day bug in unspecified software over the past several weeks to infiltrate their machines. A search on X shows that the now-suspended account has been active since at least October 2022, with the actor releasing proof-of-concept exploit code for high-severity privilege escalation flaws in the Windows Kernel such as CVE-2021-34514 and CVE-2022-21881.
---