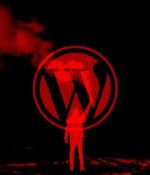 2023-03-31 15:52
Hackers are actively exploiting a high-severity vulnerability in the popular Elementor Pro WordPress plugin used by over eleven million websites. Elementor Pro is a WordPress page builder plugin allowing users to easily build professional-looking sites without knowing how to code, featuring drag and drop, theme building, a template collection, custom widget support, and a WooCommerce builder for online shops.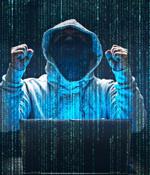 2023-03-30 21:56
A Russian hacking group tracked as TA473, aka 'Winter Vivern,' has been actively exploiting vulnerabilities in unpatched Zimbra endpoints since February 2023 to steal the emails of NATO officials, governments, military personnel, and diplomats. Today, Proofpoint has published a new report on how the threat actor exploits CVE-2022-27926 on Zimbra Collaboration servers to access the communications of NATO-aligned organizations and persons.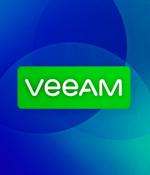 2023-03-23 16:18
Cross-platform exploit code is now available for a high-severity Backup Service vulnerability impacting Veeam's Backup & Replication software. The flaw affects all VBR versions and can be exploited by unauthenticated attackers to breach backup infrastructure after stealing cleartext credentials and gaining remote code execution as SYSTEM. Veeam released security updates to address this vulnerability for VBR V11 and V12 on March 7, advising customers using older releases to upgrade to secure vulnerable devices running unsupported releases.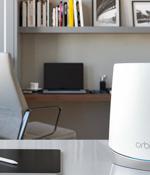 2023-03-22 14:14
Proof-of-concept exploits for vulnerabilities in Netgear's Orbi 750 series router and extender satellites have been released, with one flaw a critical severity remote command execution bug. The first and most critical flaw is tracked as CVE-2022-37337 and is a remotely exploitable command execution vulnerability in the access control functionality of the Netgear Orbi router.
2023-03-18 11:30
The zero-day exploitation of a now-patched medium-security flaw in the Fortinet FortiOS operating system has been linked to a suspected Chinese hacking group. Threat intelligence firm Mandiant, which made the attribution, said the activity cluster is part of a broader campaign designed to deploy backdoors onto Fortinet and VMware solutions and maintain persistent access to victim environments.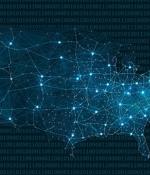 2023-03-16 06:34
Multiple threat actors, including a nation-state group, exploited a critical three-year-old security flaw in Progress Telerik to break into an unnamed federal entity in the U.S. The disclosure comes from a joint advisory issued by the Cybersecurity and Infrastructure Security Agency, Federal Bureau of Investigation, and Multi-State Information Sharing and Analysis Center. "Exploitation of this vulnerability allowed malicious actors to successfully execute remote code on a federal civilian executive branch agency's Microsoft Internet Information Services web server," the agencies said.
2023-03-15 23:00
Multiple criminals, including at least potentially one nation-state group, broke into a US federal government agency's Microsoft Internet Information Services web server by exploiting a critical three-year-old Telerik bug to achieve remote code execution. "Analysts determined that multiple cyber threat actors, including an APT actor, were able to exploit a.NET deserialization vulnerability in Progress Telerik user interface for ASP.NET AJAX, located in the agency's Microsoft Internet Information Services web server," the joint advisory said.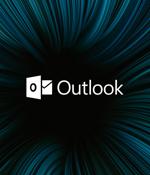 2023-03-15 17:00
Security researchers have shared technical details for exploiting a critical Microsoft Outlook vulnerability for Windows that allows hackers to remotely steal hashed passwords by simply receiving an email. The issue is a privilege escalation vulnerability with a 9.8 severity rating that affects all versions of Microsoft Outlook on Windows.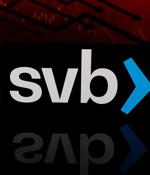 2023-03-14 15:55
The collapse of the Silicon Valley Bank on March 10, 2023, has sent ripples of turbulence throughout the global financial system, but for hackers, scammers, and phishing campaigns, it's becoming an excellent opportunity. An attack already seen in the wild is from BEC threat actors who are impersonating SVB customers and telling customers that they need payments sent to a new bank account after the bank's collapse.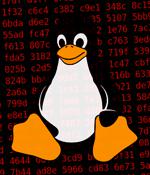 2023-03-09 14:01
A previously known Windows-based ransomware strain known as IceFire has expanded its focus to target Linux enterprise networks belonging to several media and entertainment sector organizations across the world. The intrusions entail the exploitation of a recently disclosed deserialization vulnerability in IBM Aspera Faspex file-sharing software, according to cybersecurity company SentinelOne.
---