2023-11-27 09:55
Keep Web Traffic Streamlined and Safe With This $29.99 DNS With AdGuard DNS, you can block ads, customize parental controls and keep tabs on DNS requests coming in or out - all for the lowest price on the web. Luckily, there are affordable solutions out there beyond the usual battery of antivirus software offerings, and AdGuard DNS stands out as one of the best of the bunch.
2023-11-25 05:08
An unspecified government entity in Afghanistan was targeted by a previously undocumented web shell called HrServ in what's suspected to be an advanced persistent threat (APT) attack. The web...
2023-11-20 11:43
CISA has added three vulnerabilities to its Known Exploited Vulnerabilities catalog, among them a critical vulnerability in Sophos Web Appliance that has been patched by the company in April 2023.CVE-2023-1671 is a pre-auth command injection vulnerability in the warn-proceed handler of Sophos Web Appliance that allows attackers to execute arbitrary code.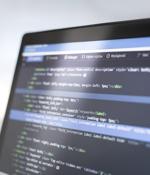 2023-11-01 17:10
Amazon Web Services has launched an independent cloud for Europe designed for public sector customers and companies operating in highly regulated industries within the European Union. The AWS Sovereign Cloud will operate both "Physically and logically" separate from AWS's existing cloud regions and has been engineered specifically to meet the data residency and regulatory requirements of European customers.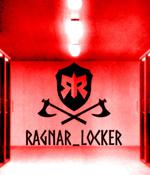 2023-10-19 14:39
The Ragnar Locker ransomware operation's Tor negotiation and data leak sites were seized Thursday morning as part of an international law enforcement operation. A Europol spokesperson has confirmed the seizure message is legitimate as part of an ongoing action targeting the Ragnar Locker ransomware gang and that a press release will be published tomorrow.
2023-10-18 09:00
Cisco Talos discovered a new critical zero-day vulnerability in the Web User Interface feature of Cisco IOS XE software that's currently being used in the wild. The vulnerability used to access the system and create those accounts is CVE-2023-20198; it received the highest Common Vulnerability Scoring System score of 10.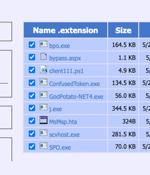 2023-10-02 11:20
A financially motivated campaign has been targeting online payment businesses in the Asia Pacific, North America, and Latin America with web skimmers for more than a year. The BlackBerry Research...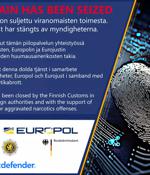 2023-09-20 12:51
Finnish law enforcement authorities have announced the takedown of PIILOPUOTI, a dark web marketplace that specialized in illegal narcotics trade since May 2022. "The site operated as a hidden...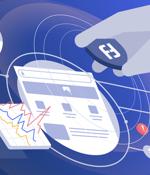 2023-09-20 10:34
Well, you shouldn't. It may already be hiding vulnerabilities. It's the modular nature of modern web applications that has made them so effective. They can call on dozens of third-party web...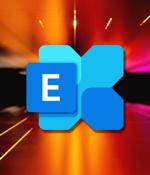 2023-09-19 16:28
Microsoft said today that the Exchange Web Services API for Exchange Online and Office 365 will be retired in approximately three years. These resources can be retrieved from various sources, including Exchange Online, Exchange Online as part of Office 365, and on-premises editions of Exchange.
---