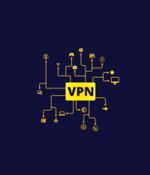 2021-10-19 22:40
In a short tweet today, exploit broker Zerodium said that it is looking to acquire zero-day exploits for vulnerabilities in three popular virtual private network service providers on the market. Zerodium's current interest is in vulnerabilities affecting Windows clients for NordVPN, ExpressVPN, and SurfShark VPN services.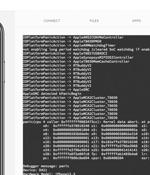 2021-10-19 22:21
CVE-2021-30663 - Processing maliciously crafted web content may lead to arbitrary code execution. CVE-2021-30665 - Processing maliciously crafted web content may lead to arbitrary code execution.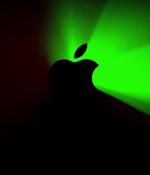 2021-10-13 15:25
Apple has silently fixed a 'gamed' zero-day vulnerability with the release of iOS 15.0.2, on Monday, a security flaw that could let attackers gain access to sensitive user information. In July, Apple also silently patched an 'analyticsd' zero-day flaw with the release of 14.7 without crediting Tokarev in the security advisory, instead promising to acknowledge his report in security advisories for an upcoming update.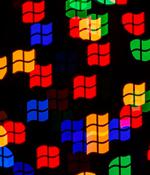 2021-10-12 21:51
Today is Microsoft's October 2021 Patch Tuesday, and it delivers fixes for four zero-day vulnerabilities, one of which is being exploited in a far-reaching espionage campaign that delivers the new MysterySnail RAT malware to Windows servers. Bharat Jogi, Qualsys senior manager of vulnerability and threat research, told Threatpost on Tuesday that if left unpatched, "MysterySnail has the potential to collect and exfiltrate system information from compromised hosts, in addition to other malicious users having the ability to gain complete control of the affected system and launch further attacks."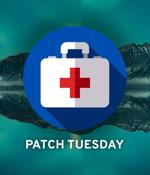 2021-10-12 19:35
"Although Microsoft lists user interaction required, the Preview Pane is also listed as an attack vector. This creates a much larger attack surface. When combined with a privilege escalation - like the one currently under active attack - this could be used to take over a target system," noted Dustin Childs, with Trend Micro's Zero Day Initiative. CVE-2021-26427 is a Microsoft Exchange Server RCE vulnerability that has the highest CVSS score this month.
2021-10-12 19:34
Researchers have discovered a zero-day exploit for Microsoft Windows that was being used to elevate privileges and take over Windows servers as part of a Chinese-speaking advanced persistent threat espionage campaign this summer. As mentioned, the cybercriminals were using the exploit as part of a wider effort to install a remote shell on target servers, i.e., the MysterySnail malware, which was unknown prior to this campaign.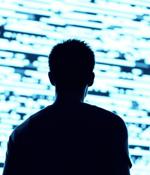 2021-10-12 18:01
A Chinese-speaking hacking group exploited a zero-day vulnerability in the Windows Win32k kernel driver to deploy a previously unknown remote access trojan. The malware, known as MysterySnail, was found by Kaspersky security researchers on multiple Microsoft Servers between late August and early September 2021.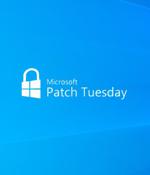 2021-10-12 17:31
Today is Microsoft's October 2021 Patch Tuesday, and with it comes fixes for four zero-day vulnerabilities and a total of 74 flaws. Microsoft has fixed 74 vulnerabilities with today's update, with three classified as Critical, and 70 as Important, and one as Low.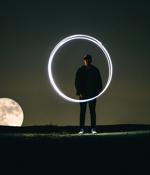 2021-10-12 16:33
With the newest iOS and iPad updates, Apple has fixed another vulnerability that is being actively exploited by attackers. The vulnerability may be exploited by an application to execute arbitrary code with kernel privileges, Apple explained.
2021-10-12 16:02
If you're using an iPhone, install the iOS 15.0.2 update immediately: Apple has warned that the latest OS upgrade patches an "Actively exploited" zero-day. Described as a "Memory corruption issue" by Apple, the vuln is present within the IOMobileFrameBuffer kernel extension, used for managing display memory.
---