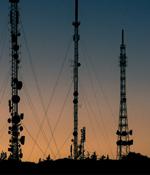 2023-03-23 09:29
Telecommunication providers in the Middle East are the subject of new cyber attacks that commenced in the first quarter of 2023. The intrusion set has been attributed to a Chinese cyber espionage actor associated with a long-running campaign dubbed Operation Soft Cell based on tooling overlaps.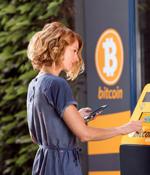 2023-03-23 09:02
According to General Bytes, the outfit that sold the ATMs and had managed some of them with a cloud service, the attackers used an interface designed to upload videos to instead inject a malicious Java application, and then subverted ATM user privileges. "The entire team has been working around the clock to collect all data regarding the security breach and is continuously working to resolve all cases to help clients back online and continue to operate their ATMs as soon as possible," General Bytes explained in a statement.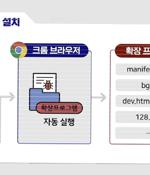 2023-03-23 07:37
German and South Korean government agencies have warned about cyber attacks mounted by a threat actor tracked as Kimsuky using rogue browser extensions to steal users' Gmail inboxes. The intrusions are designed to strike "Experts on the Korean Peninsula and North Korea issues" through spear-phishing campaigns, the agencies noted.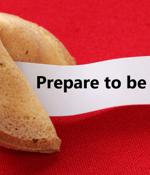 2023-03-23 07:29
Google has removed a ChatGPT extension from the Chrome store that steals Facebook session cookies - but not before more than 9,000 users installed the account-compromising bot. The malicious extension - Chat GPT For Google - is very similar in name and code to the real ChatGPT For Google extension.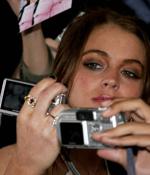 2023-03-23 06:30
According to the United States Securities and Exchange Commission, entities controlled by Sun sold crypto asset securities called Tronix and BitTorrent - but were not registered to do so. The SEC alleges it detected Sun "Fraudulently manipulating the secondary market for TRX through extensive wash trading, which involves the simultaneous or near-simultaneous purchase and sale of a security to make it appear actively traded without an actual change in beneficial ownership."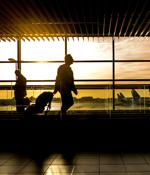 2023-03-23 05:30
The Transportation Security Administration recently issued new cybersecurity requirements for the aviation industry, which follows last year's announcement for railroad operators. In the aviation industry, operational technology systems are used to control a variety of critical processes, such as air traffic control, aircraft maintenance, and flight operations.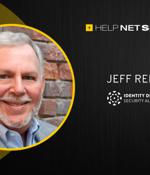 2023-03-23 05:00
With cybersecurity incidents involving compromised credentials continually the most common cause of a data breach for enterprises – and account takeover for individuals, securing digital...
2023-03-23 04:30
Between January 2021 and October 2022, the EU Agency for Cybersecurity analyzed and mapped the cyber threats faced by the transport sector, identifying prime threats, analyzing incidents, assessing threat actors, analyzing their motivations, and introducing major trends for each sub-sector, thereby providing new insights. EU Agency for Cybersecurity Executive Director, Juhan Lepassaar, stated that "Transport is a key sector of our economy that we depend on in both our personal and professional lives. Understanding the distribution of cyber threats, motivations, trends and patterns as well as their potential impact, is crucial if we want to improve the cybersecurity of the critical infrastructures involved."
2023-03-23 04:00
An average enterprise storage and backup device has 14 vulnerabilities, three of which are high or critical risk that could present a significant compromise if exploited, according to Continuity. The findings underscore a significant gap in the state of enterprise storage and backup security, and shows how much it lags behind the security of other layers of IT. With the growing sophistication of data-centric attacks, the high volumes of data at risk and tightened regulations, enterprise storage and backup security clearly require urgent attention.
2023-03-23 02:29
In a separate incident, another 766,846 burger-buyers whose data should have been destroyed after a retention period expired also saw their info leak, attracting a ₩10 million wrist slap. The company therefore coughed up info about 1,540 customers, and earned ₩40 million in fines.
---