2022-06-27 00:00
Microsoft 365 provides powerful services within Office 365 - but a extensive backup of your Office 365 data is not one of them. Veeam® Backup for Microsoft 365 removes the risk of losing access and control over your Office 365 data, including OneDrive for Business, SharePoint Online, Exchange Online, and Microsoft Teams - so that your data is always protected and accessible.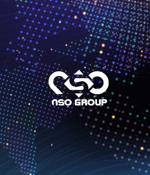 2022-06-26 23:14
The beleaguered Israeli surveillanceware vendor NSO Group this week admitted to the European Union lawmakers that its Pegasus tool was used by at least five countries in the region. The disclosure comes as a special inquiry committee was launched in April 2022 to investigate alleged breaches of E.U. law following revelations that the company's Pegasus spyware is being used to snoop on phones belonging to politicians, diplomats, and civil society members.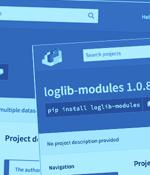 2022-06-26 22:58
Researchers have discovered a number of malicious Python packages in the official third-party software repository that are engineered to exfiltrate AWS credentials and environment variables to a publicly exposed endpoint. The list of packages includes loglib-modules, pyg-modules, pygrata, pygrata-utils, and hkg-sol-utils, according to Sonatype security researcher Ax Sharma.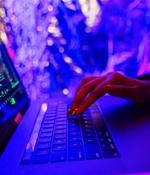 2022-06-26 22:57
A week after it emerged that sophisticated mobile spyware dubbed Hermit was used by the government of Kazakhstan within its borders, Google said it has notified Android users of infected devices. Necessary changes have been implemented in Google Play Protect - Android's built-in malware defense service - to protect all users, Benoit Sevens and Clement Lecigne of Google Threat Analysis Group said in a Thursday report.
2022-06-26 22:55
A suspected ransomware intrusion against an unnamed target leveraged a Mitel VoIP appliance as an entry point to achieve remote code execution and gain initial access to the environment.The findings come from cybersecurity firm CrowdStrike, which traced the source of the attack to a Linux-based Mitel VoIP device sitting on the network perimeter, while also identifying a previously unknown exploit as well as a couple of anti-forensic measures adopted by the actor on the device to erase traces of their actions.
2022-06-26 16:04
The U.S. Federal Trade Commission has warned this week of extortion scammers targeting the LGBTQ+ community by abusing online dating apps like Grindr and Feeld. The FTC advises LGBTQ+ dating app users not to share explicit photos with people they've just met online or if they're not 100% sure who is on the other end of the chat.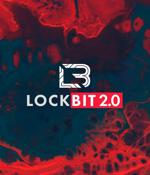 2022-06-26 15:05
LockBit ransomware affiliates are using an interesting trick to get people into infecting their devices by disguising their malware as copyright claims. The recipients of these emails are warned about a copyright violation, allegedly having used media files without the creator's license.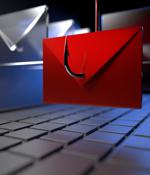 2022-06-26 14:12
A clever, new phishing technique uses Microsoft Edge WebView2 applications to steal victim's authentication cookies, allowing threat actors to bypass multi-factor authentication when logging into stolen accounts. D0x has created a new phishing method that uses Microsoft Edge WebView2 applications to easily steal a user's authentication cookies and log into stolen accounts, even if they are secured with MFA. Microsoft Edge WebView2 to the rescue.
2022-06-26 13:14
A new Brave Search Goggle modifies Brave Search results to only show reputable cybersecurity sites, making it easier to search for and find security information. After the new feature was publicly released, cybersecurity firm Forces Unseen released a new 'Netsec Goggle' on GitHub that filters Brave Search results to only display content from known and trusted cybersecurity sites and some programming/technology sites.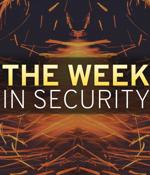 2022-06-26 08:30
Attackers still exploit Log4Shell on VMware Horizon servers, CISA warnsIf your organization is running VMware Horizon and Unified Access Gateway servers and you haven't implemented the patches or workarounds to fix/mitigate the Log4Shell vulnerability in December 2021, you should threat all those systems as compromised, the Cybersecurity and Infrastructure Security Agency has advised on Thursday. 7 DevSecOps myths and how to overcome themBy including security and compliance processes in end-to-end automation, businesses can secure software throughout the whole software supply chain, significantly improve the developer experience, and accelerate safer delivery.
---