2021-08-06 03:24
A threat actor presumed to be of Chinese origin has been linked to a series of 10 attacks targeting Mongolia, Russia, Belarus, Canada, and the U.S. from January to July 2021 that involve the deployment of a remote access trojan on infected systems, according to new research. The group is a "China-nexus cyber espionage actor focused on obtaining information that can provide the Chinese government and state-owned enterprises with political, economic, and military advantages," according to FireEye.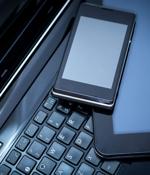 2021-08-05 13:24
A cyberespionage group that appears to be based in China has been seen targeting critical infrastructure organizations in Southeast Asia, and the attackers may be interested in industrial control systems. Symantec, a division of Broadcom, reported on Thursday that its threat hunter group had seen attacks launched by a threat actor against four critical infrastructure organizations in an unnamed Southeast Asian country.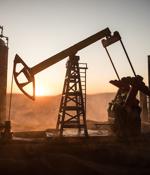 2021-07-08 20:29
"In the event of a successful breach, the attacker could use the compromised email account of the recipient to send spear-phishing emails to companies that work with the supplier, thus using the established reputation of the supplier to go after more targeted entities." To kick off the attack, the adversaries send emails tailored to employees at each company being targeted, researchers said.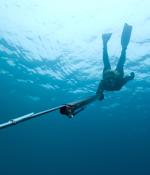 2021-07-01 10:00
Chinese-speaking cyberespionage actors have targeted the Afghan government, using Dropbox for command-and-control communications and going so far as to impersonate the Office of the President to infiltrate the Afghan National Security Council, researchers have found. At the time, Kaspersky said that the IndigoZebra campaign was targeting former Soviet Republics with "a wide swath of malware including Meterpreter, Poison Ivy, xDown, and a previously unknown malware called 'xCaon'." According to Kaspersky's 2017 report, the campaign shared ties with other well-known Chinese-speaking actors, though no definitive attribution was made at the time.
2021-06-23 23:26
A string of cyber espionage campaigns dating all the way back to 2014 and likely focused on gathering defense information from neighbouring countries have been linked to a Chinese military-intelligence apparatus. In a wide-ranging report published by Massachusetts-headquartered Recorded Future this week, the cybersecurity firm's Insikt Group said it identified ties between a group it tracks as "RedFoxtrot" to the People's Liberation Army Unit 69010 operating out of Ürümqi, the capital of the Xinjiang Uyghur Autonomous Region in the country.

2021-06-13 23:04
Cybersecurity researchers on Thursday took the wraps off a new cyberespionage group that has been behind a series of targeted attacks against diplomatic entities and telecommunication companies in Africa and the Middle East since at least 2017. Dubbed "BackdoorDiplomacy," the campaign involves targeting weak points in internet-exposed devices such as web servers to perform a panoply of cyber hacking activities, including laterally moving across the network to deploy a custom implant called Turian that's capable of exfiltrating sensitive data stored in removable media.

2021-06-02 22:55
Secureworks, and Volexity shed light on a new spear-phishing activity unleashed by the Russian hackers who breached SolarWinds IT management software, the U.S. Department of Justice Tuesday said it intervened to take control of two command-and-control and malware distribution domains used in the campaign. Com - were used to communicate and control a Cobalt Strike beacon called NativeZone that the actors implanted on the victim networks.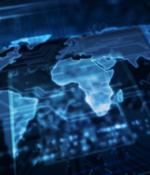 2021-06-02 10:20
The Justice Department said Tuesday that it has seized two domain names used in a cyberespionage campaign that targeted U.S. and foreign government agencies, think tanks and humanitarian groups. The campaign was disclosed last week by Microsoft, which linked it to the same group of Russian intelligence operatives responsible for the massive SolarWinds intrusion that breached federal agencies and private corporations.

2021-05-29 01:17
Cybersecurity researchers from FireEye unmasked additional tactics, techniques, and procedures adopted by Chinese threat actors who were recently found abusing Pulse Secure VPN devices to drop malicious web shells and exfiltrate sensitive information from enterprise networks. FireEye's Mandiant threat intelligence team, which is tracking the cyberespionage activity under two threat clusters UNC2630 and UNC2717, said the intrusions lines up with key Chinese government priorities, adding "Many compromised organizations operate in verticals and industries aligned with Beijing's strategic objectives outlined in China's recent 14th Five Year Plan.".
2021-03-31 04:54
In the evolution of cyber-attacks I'd argue while the fundamentals have stayed the same there have been two major critical changes recently in the past few years among nation-state and criminal attackers that require us to thoroughly understand and respond in a different manner than in the past. Most of the world and in most industries we've reached the tipping point in our digital dependence on our IT infrastructure and it has drawn attackers in.
---