2021-08-18 23:30
HID Global announced that it has acquired Omni-ID, a manufacturer of RFID tags and industrial IoT hardware devices for passive and active tagging, tracking, monitoring and alerting applications. "I am very pleased to welcome Omni-ID into the ASSA ABLOY Group and HID," said Björn Lidefelt, EVP and Head of HID Global.
2021-07-14 18:27
Security researchers at Kaspersky have identified a widespread cyberespionage campaign that targets government offices in Asia; the cybersecurity attack starts with a spearphishing email. Kaspersky analysts explained the LuminousMoth attack on the SecureList blog and suggested that the lopsided numbers between the two countries could be due to an additional and unknown infection vector used only in the Philippines.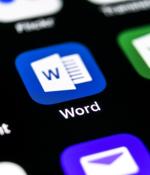 2021-07-12 22:15
Securonix announced it has opened its office in Tokyo, Japan, and will be offering a local Securonix Cloud pod in the region. As its platform gains rapid traction among global organizations, this investment in the Asia-Pacific region will enable Securonix to enhance its support for new and existing customers in Japan.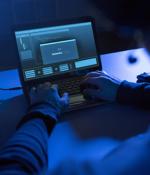 2021-07-02 22:15
Based in Singapore, Lee will scale the business in the region, expand into key growth markets, and develop new strategic initiatives. "George brings an extensive track record of developing high-performing teams and a portfolio of experience that will help our channel partners and customers reimagine their new next," says Paul Loftus, Chief Revenue Officer, Imperva.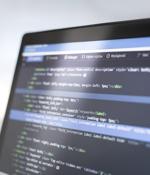 2021-06-28 23:15
Parallel Wireless is been selected by Axiata Group Berhad as a strategic partner providing O-RAN networks for the group's digital telcos across Southeast Asia and South Asia, enabling both 2G and 4G broadband connectivity. Headquartered in Malaysia, Axiata is one of the leading Mobile Network Operators in Asia operating digital telcos, digital businesses and infrastructure with a vision to be the Next Generation Digital Champion by 2024.

2021-06-04 05:52
The infection chain works by sending decoy documents, impersonating other entities within the government, to multiple members of the Ministry of Foreign Affairs, which, when opened, retrieves a next-stage payload from the attacker's server that contains an encrypted downloader. The use of weaponized copies of legitimate-looking official documents also suggests that "The attackers first had to attack another department within the targeted state, stealing and weaponizing documents for use against the Ministry of Foreign Affairs," said Lotem Finkelstein, head of threat intelligence at Check Point.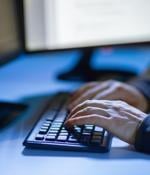 2021-06-01 22:45
The council is set to meet virtually on a quarterly basis to maintain a continuous exchange of information on cyber threats and cybersecurity solutions. Which is why the Asia Pacific Public Sector Cyber Security Executive Council couldn't have come at a more critical time, where the stakeholders in the ecosystem can collaborate on prioritizing national cybersecurity defense.
2021-05-17 14:36
France-based insurance giant AXA has confirmed that some of its operations in Asia have been impacted by a ransomware attack. A cybercrime gang that uses a piece of ransomware named Avaddon appears to be behind the attack.
2021-04-29 04:01
A cyber-espionage group believed to be sponsored by the Chinese government has been observed targeting military organizations in Southeast Asia in attacks involving previously undocumented malware, Bitdefender reported on Wednesday. The group has been known to focus on government and military organizations.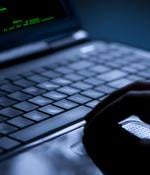 2021-04-11 22:30
Cloudflare announced the appointment of Jonathon Dixon as Vice President and General Manager, Asia Pacific, bringing with him more than 20 years of enterprise leadership experience in the IT industry, working for companies including IBM, Cisco and Amazon Web Services. Today, Cloudflare's global network spans more than 200 cities in more than 100 countries, including 44 cities across Asia Pacific.
---