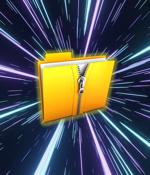 2023-05-28 15:18
A new 'File Archivers in the Browser' phishing kit abuses ZIP domains by displaying fake WinRAR or Windows File Explorer windows in the browser to convince users to launch malicious files. D0x has developed a clever phishing toolkit that lets you create fake in-browser WinRar instances and File Explorer Windows that are displayed on ZIP domains to trick users into thinking they are opened.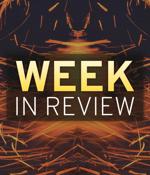 2023-05-28 08:00
Wireless Broadband Alliance CEO on key drivers for Wi-Fi adoption in enterprise networksThis Help Net Security interview with Tiago Rodrigues, CEO at Wireless Broadband Alliance, delves into the future of enterprise networking, exploring the significant role of Wi-Fi 6E and Private 5G. Navigating the quantum leap in cybersecurityIn this Help Net Security interview, we sit down with Dr. Atsushi Yamada, the newly appointed CEO of ISARA, a security solutions company specializing in creating quantum-safe cryptography. Barracuda email security appliances hacked via zero-day vulnerabilityA vulnerability in Barracuda Networks' Email Security Gateway appliances has been exploited by attackers, the company has warned.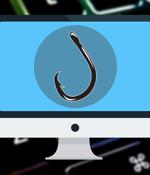 2023-05-26 04:30
Perception Point's team has identified a 356% increase in the number of advanced phishing attacks attempted by threat actors in 2022. Overall, the total number of attacks increased by 87%, highlighting the growing threat that cyber attacks now pose to organizations.
2023-05-25 17:12
Attackers are now using encrypted RPMSG attachments sent via compromised Microsoft 365 accounts to steal Microsoft credentials in targeted phishing attacks designed to evade detection by email security gateways. RPMSG files are encrypted email message attachments created using Microsoft's Rights Management Services and offer an extra layer of protection to sensitive info by restricting access to authorized recipients.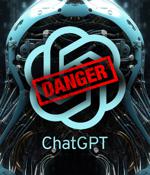 2023-05-25 11:02
A clever phishing campaign aimed at stealing users' business email account credentials by impersonating OpenAI, the company behind the ChatGPT chatbot, has been spotted by Inky researchers. The initial phase of the attack involves the victim receiving an email that appears legitimate, purportedly sent by OpenAI. The email requests the recipient to verify their email address in order to continue using their ChatGPT account setup.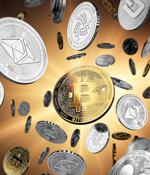 2023-05-22 16:49
A cryptocurrency phishing and scam service called 'Inferno Drainer' has reportedly stolen over $5.9 million worth of crypto from 4,888 victims. The malicious websites created with Inferno Drainer target 229 popular brands, including Pepe, Bob, MetaMask, OpenSea, Collab.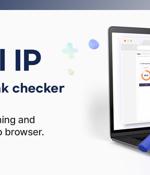 2023-05-22 14:02
To address this issue and provide practical prevention solutions, Criminal IP, a CTI search engine developed by AI SPERA, launched a comprehensive Chrome extension named "Criminal IP Phishing scams link checker" on May 22, 2023. A web browsing guard against Phishing, Malware, and Ransomware based on AI. This Criminal IP's Chrome extension offers real-time scanning of websites worldwide, using AI-based detection to identify recently created phishing sites.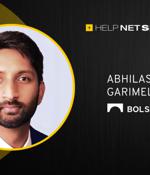 2023-05-19 04:00
Phishing scams pose an escalating danger as cybercriminals employ increasingly sophisticated techniques, rendering their detection and prevention more challenging. In this Help Net Security video, Abhilash Garimella, Head of Research at Bolster, talks about the evolution of phishing and scam websites in 2023.
2023-05-16 11:39
The threat actors behind the CopperStealer malware resurfaced with two new campaigns in March and April 2023 that are designed to deliver two novel payloads dubbed CopperStealth and CopperPhish. Active since at least 2021, Water Orthrus has a track record of leveraging pay-per-install networks to redirect victims landing on cracked software download sites to drop an information stealer codenamed CopperStealer.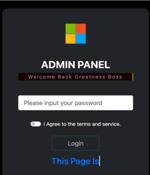 2023-05-13 07:45
A new phishing-as-a-service platform named Greatness has been leveraged by cybercriminals to target business users of the Microsoft 365 cloud service since at least mid-2022, effectively lowering the bar to entry for phishing attacks. "Greatness, for now, is only focused on Microsoft 365 phishing pages, providing its affiliates with an attachment and link builder that creates highly convincing decoy and login pages," Cisco Talos researcher Tiago Pereira said.
---