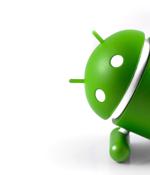 2021-09-24 15:48
An Android malware called TangleBot has weaved its way onto the cyber-scene: One that researchers said can perform a bouquet of malicious actions, including stealing personal info and controlling apps and device functions. The site tells users they need an "Adobe Flash update." If they click on the subsequent dialog boxes, TangleBot malware installs.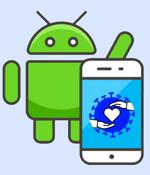 2021-09-23 10:05
An "Insidious" new SMS smishing malware has been found targeting Android mobile users in the U.S. and Canada as part of a new campaign that uses SMS text message lures related to COVID-19 regulations and vaccine information in an attempt to steal personal and financial data. Proofpoint's messaging security subsidiary Cloudmark coined the emerging malware "TangleBot."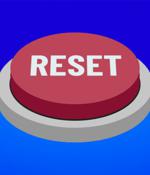 2021-09-19 22:35
Google on Friday said it's bringing an Android 11 feature that auto-resets permissions granted to apps that haven't been used in months, to devices running Android versions 6 and above. The expansion is expected to go live later this year in December 2021 and enabled on Android phones with Google Play services running Android 6.0 or higher, which the company said should cover "Billions more devices." Google officially released Android 6.0 Marshmallow on October 5, 2015.
2021-09-17 17:00
Google announced today that support for a recently released Android privacy protection feature would be backported to billions of devices running older Android versions later this year. When this feature starts rolling out to older Android devices, it will be made available on all devices with Google Play services and running Android 6.0 up to and including Android 10.
2021-09-15 16:52
Microsoft says a OneDrive issue prevents some Android users from uploading photos and videos from their camera roll to the cloud. OneDrive Android customers impacted by this problem are seeing "Camera upload is paused. To activate camera upload, give OneDrive permission to access your photos and media." errors.
2021-09-12 22:20
Microsoft has confirmed that Android apps are coming to Windows 11 and users will be able to try mobile apps on the desktop operating system soon, but the general availability has been delayed. Ahead of the beta testing with Insiders, Microsoft has already published the placeholder for the Android subsystem in the Microsoft Store.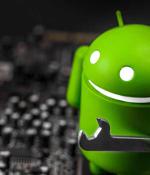 2021-09-10 16:25
A new Android banking trojan named SOVA is under active development, researchers said, and it has big dreams even in its infancy stage. "Regarding the development, SOVA also stands out for being fully developed in Kotlin, a coding language supported by Android and thought by many to be the future of Android development," according to ThreatFabric.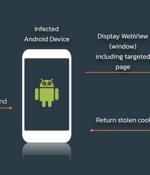 2021-09-10 03:24
A mix of banking applications, cryptocurrency wallets, and shopping apps from the U.S. and Spain are the target of a newly discovered Android trojan that could enable attackers to siphon personally identifiable information from infected devices, including banking credentials and open the door for on-device fraud. Dubbed S.O.V.A., the current version of the banking malware comes with myriad features to steal credentials and session cookies through web overlay attacks, log keystrokes, hide notifications, and manipulate the clipboard to insert modified cryptocurrency wallet addresses, with future plans to incorporate on-device fraud through VNC, carry out DDoS attacks, deploy ransomware, and even intercept two-factor authentication codes.
2021-09-09 11:26
Attackers have been targeting the Kurdish ethic group for more than a year through an Facebook-based spyware campaign that disguises backdoors in legitimate Android apps, researchers have found. The campaign disguises the 888 RAT in Android apps using dedicated Facebook profiles, researchers aid.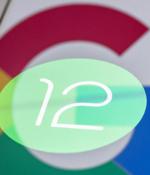 2021-08-31 14:33
Figure A. Outside of the features Private Compute Core will bring to your device, one of the more important things it does is store data separate from all apps and services, while making that data available to the operating system when required. With Private Compute Core at work, that data is processed within its own sandbox, away from everything else, and then the captions are presented for your viewing.
---