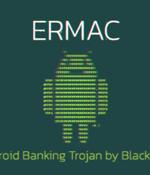 2021-09-27 04:47
The operators behind the BlackRock mobile malware have surfaced back with a new Android banking trojan called ERMAC that targets Poland and has its roots in the infamous Cerberus malware, according to the latest research. "The new trojan already has active distribution campaigns and is targeting 378 banking and wallet apps with overlays," ThreatFabric's CEO Cengiz Han Sahin said in an emailed statement.
2021-09-19 22:07
A newly spotted banking trojan has been caught leveraging legitimate platforms like YouTube and Pastebin to store its encrypted, remote configuration and commandeer infected Windows systems, making it the latest to join the long list of malware targeting Latin America after Guildma, Javali, Melcoz, Grandoreiro, Mekotio, Casbaneiro, Amavaldo, Vadokrist, and Janeleiro. " interesting new techniques to the pool of Latin American banking trojans' tricks, like using seemingly useless ZIP archives or bundling payloads with decoy BMP images," ESET researchers said in a technical analysis published on Friday.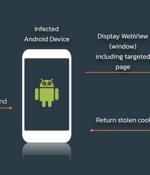 2021-09-10 03:24
A mix of banking applications, cryptocurrency wallets, and shopping apps from the U.S. and Spain are the target of a newly discovered Android trojan that could enable attackers to siphon personally identifiable information from infected devices, including banking credentials and open the door for on-device fraud. Dubbed S.O.V.A., the current version of the banking malware comes with myriad features to steal credentials and session cookies through web overlay attacks, log keystrokes, hide notifications, and manipulate the clipboard to insert modified cryptocurrency wallet addresses, with future plans to incorporate on-device fraud through VNC, carry out DDoS attacks, deploy ransomware, and even intercept two-factor authentication codes.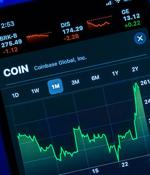 2021-08-17 04:55
A new social engineering-based malvertising campaign targeting Japan has been found to deliver a malicious application that deploys a banking trojan on compromised Windows machines to steal credentials associated with cryptocurrency accounts. The application masquerades as an animated porn game, a reward points application, or a video streaming application, Trend Micro researchers Jaromir Horejsi and Joseph C Chen said in an analysis published last week, attributing the operation to a threat actor it tracks as Water Kappa, which was previously found targeting Japanese online banking users with the Cinobi trojan by leveraging exploits in Internet Explorer browser.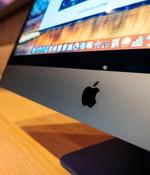 2021-07-30 15:29
A newly discovered Android banking Trojan relies on screen recording and keylogging instead of HTML overlays for the capturing of login credentials, according to security researchers at ThreatFabric. ThreatFabric said the mobile malware leverages the Accessibility Services to identify the application running in the foreground and, if the app is in the target list, the malware starts screen recording.

2021-07-14 23:00
Spanish law enforcement agencies on Wednesday arrested 16 individuals belonging to a criminal network in connection with operating two banking trojans as part of a social engineering campaign targeting financial institutions in Europe. As part of an effort to lend credibility to their phishing attacks, the operators worked by sending emails under the guise of legitimate package delivery services and government entities such as the Treasury, urging the recipients to click on a link that stealthily downloaded malicious software onto the systems.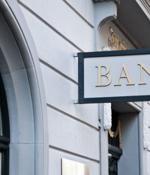 2021-07-02 16:17
The TrickBot trojan is adding man-in-the-browser capabilities for stealing online banking credentials that resemble Zeus, the early banking trojan, researchers said - potentially signaling a coming onslaught of fraud attacks. According to researchers at Kryptos Logic Threat Intelligence, this functionality is carried out by TrickBot's webinject module.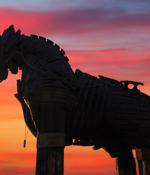 2021-06-25 01:05
Researchers have seen a new variant of the IcedID banking trojan sliding in via two new spam campaigns. ZIP files full of the malware - or links to such ZIP files - the new twist on the old banking trojan is a tweaked downloader, which the threat actors moved from the initial x86 version to the latest: an x86-64 version.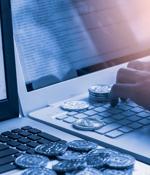 2021-06-11 03:00
Amid the COVID-19 crisis, the global market for biometrics for banking and financial services estimated at $4.4 billion in the year 2020, is projected to reach a revised size of $8.9 billion by 2026, growing at a CAGR of 12.8% over the analysis period, according to Global Industry Analysts. This segment currently accounts for a 22.8% share of the global biometrics for banking and financial services market.

2021-06-07 00:00
The U.S. Department of Justice on Friday charged a Latvian woman for her alleged role as a programmer in a cybercrime gang that helped develop TrickBot malware. Since its origin as a banking Trojan in late 2015, TrickBot has evolved into a "Crimeware-as-a-service" capable of pilfering valuable personal and financial information and even dropping ransomware and post-exploitation toolkits on compromised devices, in addition to recruiting them into a family of bots.
---