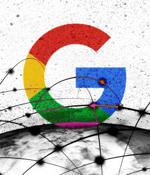 2021-09-24 18:57
Google has apologized for a wave of emails warning Google Cloud Platform, Firebase, or API customers that their accounts may be suspended for a past due balance. Users began receiving these emails on September 22nd, which warned that their account was "Past due or does not have valid payment information".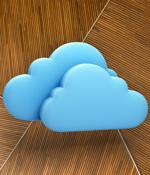 2021-09-24 04:00
The need to remain competitive and cater to increased user demands has prompted a 15% jump to 37% of companies saying they plan to move business-critical applications to the cloud in 2020-21, compared to the previous year. Despite security concerns, IT infrastructure is being moved to the cloud.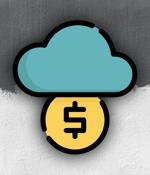 2021-09-22 03:00
Whole cloud spending to sustain a CAGR of 16.9% by 2025. Dedicated Cloud Services, which includes hosted private cloud services and the fast-emerging Dedicated Cloud Infrastructure-as-a-Service segment, will grow at a faster CAGR of 31.0%, but from a much smaller revenue base of $5 billion in 2021.
2021-09-20 03:00
15% of organizations are still using a combination of disk and tape backups, with 51% now using online or cloud backups, a research by Databarracks has revealed. Cloud and online backups gaining popularity Cloud and online backups have continued to increase in popularity, climbing from 23% in 2008 to 51% in 2021.
2021-09-19 08:00
Kali Linux 2021.3 released: Kali NetHunter on a smartwatch, wider OpenSSL compatibility, new tools, and more!Offensive Security has released Kali Linux 2021.3, the latest version of its popular open source penetration testing platform. Third-party cloud providers: Expanding the attack surfaceIn this interview with Help Net Security, Fred Kneip, CEO at CyberGRX, talks about the lack of visibility into third-party risk, how to address this issue, and what companies should consider when choosing the right cloud provider.
2021-09-16 05:30
Ultimately, the issue of national security hangs in the balance, and the best way to ensure we stay ahead of the curve is by using the cloud to "Digitally overmatch" our opponents and unlock the full potential of digital transformation. The cloud offers the ability to hyperscale in real time.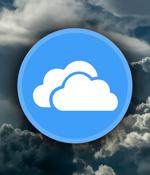 2021-09-15 05:30
Luckily, there are tactics one can deploy to avoid cloud configuration breaches and prevent error from both technology and humans. Rather than creating a whole new service or application, unpair your app components from your infrastructure so when the elements need an update, it can be easily replaced by a new security hardened gold image as mentioned above.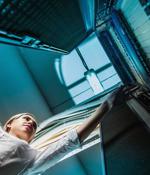 2021-09-14 11:30
After spending five years poring over port scan results, infosec firm Imperva reckons there's about 12,000 vulnerability-containing databases accessible through the internet. The news might prompt responsible database owners to double-check their updates and patching status, given the increasing attractiveness of databases and their contents to criminals and hostile foreign states alike.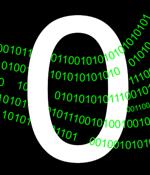 2021-09-14 03:26
Zero Trust deployment - moving all your apps and data to the cloud and assuming no user or device is trustworthy until proven otherwise in order to gain access - has been rapidly introduced as a result of the pandemic. Most attempts at achieving Zero Trust access today are a patchwork of disparate products from different vendors connected to virtual private networks, with rudimentary on-off access controls based on limited visibility.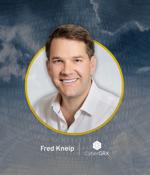 2021-09-13 05:00
The pandemic has forced most organizations to accelerate their digital transformation and migrate to the cloud though third-party cloud providers. Every time an organization shares data with a third party, they expand their attack surface and put data and customers at risk.
---