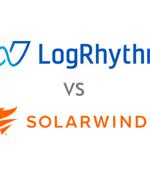 2023-09-25 18:10
This is an in-depth LogRhythm vs. SolarWinds SIEM tool comparison, covering their key features, pricing, and more. Use this guide to find your best fit.
2023-09-25 17:31
BORN is a perinatal and child registry that collects, interprets, shares and protects critical data about pregnancy, birth and childhood in the province of Ontario.BORN created a web page with details about the impact the incident has on its patients and who is likely affected by the data theft.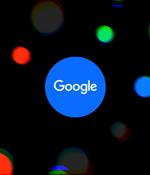 2023-09-25 16:08
Google is notifying Gmail users that the webmail's Basic HTML view will be deprecated in January 2024, and users will require modern browsers to continue using the service. The basic HTML view is a stripped-down version of Gmail that does not offer users chat, spell checking, keyboard shortcuts, adding or importing contacts, setting custom "From" addresses, or using rich text formatting.
2023-09-25 15:16
Security researchers discovered a new campaign that distributes a new version of the Xenomorph malware to Android users in the United States, Canada, Spain, Italy, Portugal, and Belgium. In December 2022, the same analysts reported about a new malware distribution platform dubbed "Zombinder," which embedded the threat into legitimate Android apps' APK file.
2023-09-25 13:23
Mixin Network, an open-source, peer-to-peer transactional network for digital assets, has announced today on Twitter that deposits and withdrawals are suspended effective immediately due to a $200 million hack the platform suffered on Saturday. Blockchain trackers like PeckShield and Lookonchain have identified roughly $141 million of the stolen assets, analyzed as $93.5M in ETH, $23.5M in DAI, and $23.3M in BTC. This makes the Mixin incident one of the most significant crypto heists this year and creates immediate suspicion about the Lazarus group being responsible for the attack.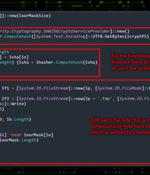 2023-09-25 13:05
Ukrainian military entities are the target of a phishing campaign that leverages drone manuals as lures to deliver a Go-based open-source post-exploitation toolkit called Merlin. "Since drones or...
2023-09-25 12:34
How to Create and Copy SSH Keys with 2 Simple Commands SSH keys provide a secure and convenient way to authenticate remote servers. In this step-by-step tutorial, Jack Wallen explains how to easily create and copy SSH keys.
2023-09-25 11:41
Generative AI is a double-edged sword, if there ever was one. There is broad agreement that tools like ChatGPT are unleashing waves of productivity across the business, from IT, to customer...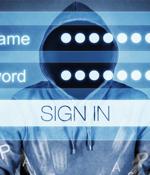 2023-09-25 11:19
Weak password policies leave organizations vulnerable to attacks. But are the standard password complexity requirements enough to secure them? 83% of compromised passwords would satisfy the...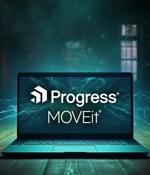 2023-09-25 11:18
US educational nonprofit organization National Student Clearinghouse has revealed that the breach of its MOVEit server ended up affecting almost 900 colleges and universities, and resulted in the theft of personal information of their students. NSC has filed a breach notification letter with the California Attorney General's Office on behalf of the affected schools.
---