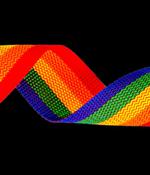 2022-06-27 14:58
Sadly, over the years, we've needed to write numerous Naked Security warnings about romance scammers and sextortionists. The bad news is that there is a form of online sexual extortion that is effectively hybrid of romance scamming and porn scamming, where the criminals involved do indeed have content with which to blackmail you.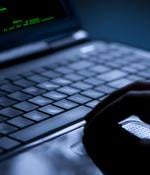 2022-06-27 14:29
Bitwarden is so well designed and developed that anyone can use the app with very little problem. Let's dig into this feature, so you can take full advantage of Bitwarden on Android.
2022-06-27 14:08
Microsoft says it addressed a known issue that was causing all Microsoft Edge tabs running IE mode to stop responding if one of the opened sites displayed a modal dialog box after issuing a window. The IE mode problems affect devices running Windows 11, Windows 10, and Windows Server 2022 after installing the KB5014019, KB5014023, and KB5014021 optional preview cumulative updates.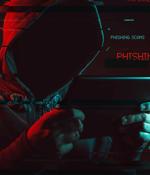 2022-06-27 13:54
How to transfer LastPass to Bitwarden We may be compensated by vendors who appear on this page through methods such as affiliate links or sponsored partnerships. I want to demonstrate how this works by way of migrating from LastPass to Bitwarden.
2022-06-27 13:41
The iOS application does not trigger any alert since it is signed with a certificate from a company named 3-1 Mobile SRL, enrolled in the Apple Developer Enterprise Program. The Android malicious software requires the targeted user to allow the installation of applications from unknown sources.
2022-06-27 11:42
I did not attend WEIS this year, but Ross Anderson was there and liveblogged all the talks.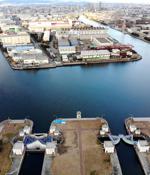 2022-06-27 10:44
A Japanese contractor working in the city of Amagasaki, near Osaka, reportedly mislaid a USB drive containing personal data on the metropolis's 460,000 residents. It's unknown how good of a time the man had, but he did reportedly end up passing out in the street, Japanese news source NHK reported the company who employed him as saying, elaborating on an incident report from the Amagasaki city government.
2022-06-27 07:03
Sonatype researchers have discovered Python packages that contain malicious code that peek into and expose secret AWS credentials, network interface information, and environment variables. All those credentials and metadata then get uploaded to one or more endpoints, and anyone on the web can see this.
2022-06-27 06:44
The Black Basta ransomware-as-a-service syndicate has amassed nearly 50 victims in the U.S., Canada, the U.K., Australia, and New Zealand within two months of its emergence in the wild, making it a prominent threat in a short window. "Black Basta has been observed targeting a range of industries, including manufacturing, construction, transportation, telcos, pharmaceuticals, cosmetics, plumbing and heating, automobile dealers, undergarments manufacturers, and more," Cybereason said in a report.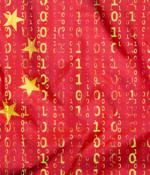 2022-06-27 05:30
China's internet regulator has launched an investigation into the security regime protecting academic journal database China National Knowledge Infrastructure, citing national security concerns. CNKI is a privately-owned publishing company that maintains a monopoly on academic journal searches in China.
---