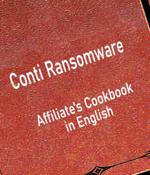 2021-09-02 21:10
Almost a month after a disgruntled Conti affiliate leaked the gang's attack playbook, security researchers shared a translated variant that clarifies any misinterpretation caused by automated translation. Apart from providing information about the gang's attack methods and the thoroughness of the instructions, which allow for less-skilled actors to become Conti ransomware affiliates and hit valuable targets.
2021-08-31 16:47
Expert: Information management can also lead to a massive value proposition in being able to tap into governed data for business insights. TechRepublic's Karen Roby spoke with Kon Leong, CEO and co-founder of ZL Technologies, a data management company, about data privacy and governance.
2021-08-10 07:50
Noblis announced the launch of its Run with Noblis Solutions Suite designed to drive new levels of efficiency, visibility and insight across complex federal processes. Paired with Noblis' decades of experience tailoring services to address evolving client needs, these digital solutions will help government agencies employ automation and analytics to streamline complex workflows, expedite and improve decision making and achieve broader IT modernization goals.
2021-08-07 01:00
Elastic announces a single management interface for Elastic Enterprise Search in Kibana, updated App Search precision tuning capabilities, and content source flexibility and synonym support for Workplace Search in the 7.14 release of Elastic Enterprise Search. Elastic Enterprise Search can now be centrally managed in Kibana, the single management interface for all Elastic solutions.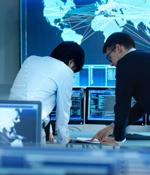 2021-07-26 04:00
NortonLifeLock's global research team Norton Labs published its second quarterly Consumer Cyber Safety Pulse Report, detailing the top consumer cybersecurity insights and takeaways from April to June 2021. The analysis reveals the three most common phishing scams, in addition to new threats in encrypted chat marketplaces, online cookies, and vulnerable gaming drivers.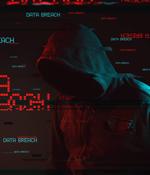 2021-07-23 02:15
SDP is an end-to-end data management platform focused on unstructured data solutions. With its cloud-native and microservices-based architecture, SDP extracts and enriches data from any unstructured source and enables enterprises to harness the power of all data.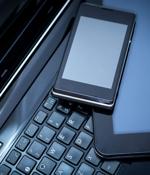 2021-07-16 01:30
1Password launched Events API, a new way to empower security teams with greater data visibility and actionable insights. While events have been available within 1Password for administrators previously, this new feature deepens the information available and allows events to be piped directly to tools like Splunk and other SIEM platforms to provide a holistic view that allows for correlation with other sources.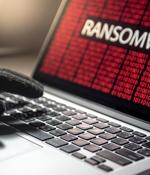 2021-07-15 01:15
Zoho announced its new Business Intelligence Platform - an AI-driven data analytics solution empowering businesses to surface precise and actionable insights through self-service data preparation and augmented analytics. Combining newly launched Zoho DataPrep with an enhanced version of Zoho Analytics, Zoho's end-to-end self-service BI Platform enables organizations to cleanse, unify, and analyse cross-departmental data, obtain an encyclopedic view of the company, and ultimately move toward a more competitive business strategy based on real-time insights.
2021-07-01 00:30
NETGEAR announced the availability of the fourth member in its Insight Managed WiFi 6 Access Points, the Insight Managed WiFi 6 AX6000 Tri-band Multi-gig Access Point, designed to provide the ultimate WiFi performance for small and medium businesses. This new tri-band access point brings next-generation premium WiFi 6 performance to small and medium businesses, delivering up to 40% higher1 speeds to each connected device as compared to WiFi 5.
2021-05-20 05:00
Begging the question, how can we reconcile the comfort of users with the practices of businesses? Recognizing the humanity behind these data points requires us to bring ethics into these data conversations and analytic processes. The mass condoning of data harvesting coupled with the intrinsic value of user data-including sensitive information-has resulted in companies collecting as much data as they can without considering first how to use it or how to manage it securely.
---