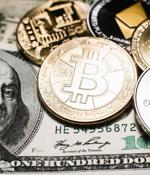 2023-11-10 18:51
The founder of the Poloniex has offered to pay off thieves who drained an estimated $120 million of user funds from the cryptocurrency exchange in a raid on Friday. "We are offering a five percent white hat bounty to the Poloniex hacker," Sun wrote.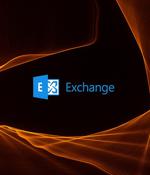 2023-11-03 15:14
Microsoft Exchange is impacted by four zero-day vulnerabilities that attackers can exploit remotely to execute arbitrary code or disclose sensitive information on affected installations. ZDI-23-1578 - A remote code execution flaw in the 'ChainedSerializationBinder' class, where user data isn't adequately validated, allowing attackers to deserialize untrusted data.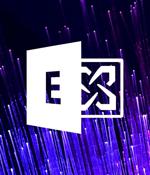 2023-10-11 16:10
Microsoft is investigating Exchange Online mail delivery issues causing "Server busy" errors and delays when receiving emails from outside organizations. According to user reports online, the Exchange Online problems started this morning, affecting Microsoft 365 customers worldwide, across the Americas, Europe, and Asia.
2023-10-10 20:03
The Exchange Team asked admins to deploy a new and "Better" patch for a critical Microsoft Exchange Server vulnerability initially addressed in August. Tracked as CVE-2023-21709 and patched during August 2023 Patch Tuesday, the security flaw enables unauthenticated attackers to escalate privileges on unpatched Exchange servers in low-complexity attacks that don't require user interaction.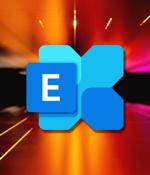 2023-09-19 16:28
Microsoft said today that the Exchange Web Services API for Exchange Online and Office 365 will be retired in approximately three years. These resources can be retrieved from various sources, including Exchange Online, Exchange Online as part of Office 365, and on-premises editions of Exchange.
2023-08-29 16:19
Microsoft announced today that Exchange Server 2016 and 2019 now come with support for HTTP Strict Transport Security. Microsoft provides detailed information on configuring HSTS on Exchange Server 2016 and 2019 via PowerShell or the Internet Information Services Manager on its documentation website.
2023-08-28 19:20
Microsoft announced today that Windows Extended Protection will be enabled by default on servers running Exchange Server 2019 starting this fall after installing the 2023 H2 Cumulative Update. Extended Protection is a feature that strengthens Windows Server auth functionality to mitigate authentication relay or "Man in the middle" attacks.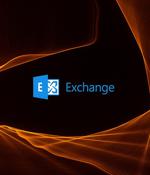 2023-08-11 17:35
The Department of Homeland Security's Cyber Safety Review Board has announced plans to conduct an in-depth review of cloud security practices following recent Chinese hacks of Microsoft Exchange accounts used by US government agencies. In mid-July 2023, Microsoft reported that a Chinese hacking group tracked as 'Storm-0558' breached the email accounts of 25 organizations, including US and Western European government agencies, using forged authentication tokens from a stolen Microsoft consumer signing key.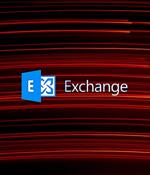 2023-08-10 18:26
Microsoft has pulled Microsoft Exchange Server's August security updates from Windows Update after finding they break Exchange on non-English installs. [...]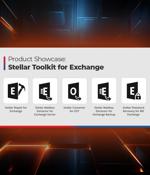 2023-07-26 04:00
Though Exchange recovery is possible with the native tools, Exchange Administrators would face long hours of downtime. To come out of such sticky situations, you can bank on specialized third-party software, like Stellar Toolkit for Exchange, that can help in repairing and recovering corrupt databases after Exchange failure or any other issue.
---