2021-08-19 01:30
Digital Guardian announced new enhancements to its endpoint DLP visibility and security controls specifically to secure a hybrid work model. "According to a recent Gallup polli, seven in 10 U.S. white-collar workers are still working remotely and many organizations have turned to Secure Access Service Edge to secure those employees, despite some clear gaps in those solutions," said Mordecai Rosen, Digital Guardian CEO. "Our new endpoint DLP features are purpose-built to address those SASE gaps and the market is responding as evidenced by Digital Guardian's record year over year new business sales bookings and revenue growth."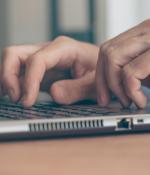 2021-07-28 23:45
Digital Guardian announced the availability of its endpoint DLP visibility and security controls for Microsoft Teams. "With Digital Guardian's Endpoint DLP now integrated with Microsoft Teams, enterprise organizations can apply our proven enterprise DLP to their Teams environment, helping to prevent inadvertent or malicious data loss," said Digital Guardian Chief Executive Officer Mordecai Rosen.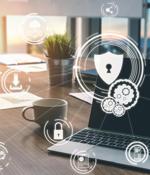 2021-05-09 08:00
Apple fixes four zero-days under attackA week after Apple patched a macOS zero-day exploited by Shlayer malware for months for months, the company has released new security updates for macOS, iOS, iPadOS and watch OS that plug four additional zero-days that "May have been actively exploited". Users increasingly putting password security best practices into playWhile there is awareness of password security best practices, there is still work to be done to put that awareness to full use, a Bitwarden survey reveals.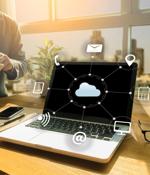 2021-05-03 05:35
It is about knowing how your business runs, what data and apps are vital for it to add value to its customers, while fostering a strong risk management strategy to protect those digital assets. When selecting a DLP solution for your business, it's essential to consider the context of data in today's environment.
2021-04-19 01:30
Based on extensive analysis of real-world data risks and available through Digital Guardian's Managed Security Program, the cloud-delivered DLP service for midsize companies streamlines the deployment and management of an enterprise-grade data loss prevention program. Addressing these workforce dynamics, Digital Guardian's Managed DLP for midsize companies channel program provides time- and resource-constrained organizations with affordable, sustainable data protection that can be deployed in days and drastically reduces the risk of sensitive data loss.
2021-03-24 13:00
Cloudflare announced Cloudflare Data Loss Prevention, a network-wide data loss prevention solution that protects all traffic routed through Cloudflare's global network from data loss and help businesses protect all of their information. Cloudflare DLP will sit between the corporate network and any applications employees use, to provide a layer of protection and control over all data entering or leaving the network.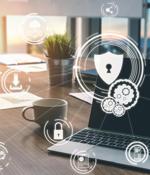 2021-03-19 02:30
Digital Guardian announced the release of DLP policy packs for top business communications and collaboration applications, Microsoft Teams, Skype, Slack, and Zoom. The new policy packs can help Digital Guardian customers enable secure communications and collaboration wherever employees are working by monitoring and controlling sensitive data sharing within these solutions.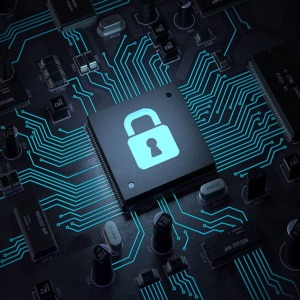 2020-07-23 01:00
CoSoSys announced the development of a new, all-in-one DLP package that focuses on the needs of its existing large base of enterprise customers. The new package, Endpoint Protector Enterprise, blends security and flexibility, helping to meet the current requirements of data protection at scale.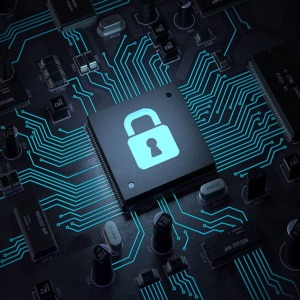 2020-02-27 03:15
Menlo Security, a leader in cloud security, announced the world's first Data Loss Prevention solution powered by an Isolation Core. "As websites use dynamic, targeted content, a DLP solution that relies on network/proxy traffic will have severely degraded data visibility. Unwilling to settle for trade-offs, we created the DLP solution that leverages our Isolation Core to provide perfect visibility to the DLP engine-something that cannot be achieved by DLP solutions without isolation."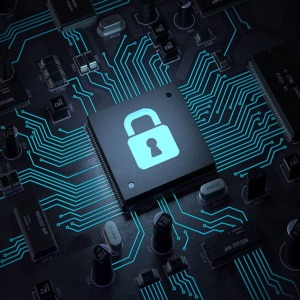 2020-02-13 00:00
Nightfall AI, a cloud data security platform, announced an extended list of investors participating in its oversubscribed Series A round. "We are thrilled to work with this exceptional set of investors. They bring an incredible breadth of experience and will be invaluable partners as we scale the company. They recognize our innovative approach as the industry's first cloud-native DLP and our rapid growth in this new category," remarks Isaac Madan, Nightfall's CEO and co-founder.
---