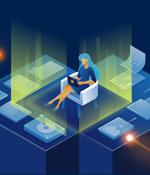 2021-09-22 14:00
As individuals, we're more dependent on data than at any time in history, which means protecting the data, applications, and systems we rely on is a serious concern. Data volumes are doubling every two years, increasing the complexity of accessing and storing data.
2021-09-22 04:00
Transposit announced results from a recent research study about the evolving roles of the CIO and CTO, as well as the extent of and attitudes towards adoption of DevOps practices in enterprises. Digital transformation fuels CIO and CTO role convergence.
2021-09-19 08:00
Kali Linux 2021.3 released: Kali NetHunter on a smartwatch, wider OpenSSL compatibility, new tools, and more!Offensive Security has released Kali Linux 2021.3, the latest version of its popular open source penetration testing platform. Third-party cloud providers: Expanding the attack surfaceIn this interview with Help Net Security, Fred Kneip, CEO at CyberGRX, talks about the lack of visibility into third-party risk, how to address this issue, and what companies should consider when choosing the right cloud provider.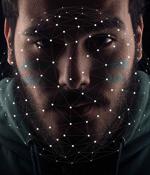 2021-09-17 05:15
Creating an identity layer wasn't imperative for the creators of the internet as they didn't predict the emergence of online platforms that facilitate people-to-people interaction. Establishing a verified digital identity is a complex process.
2021-09-16 05:30
Ultimately, the issue of national security hangs in the balance, and the best way to ensure we stay ahead of the curve is by using the cloud to "Digitally overmatch" our opponents and unlock the full potential of digital transformation. The cloud offers the ability to hyperscale in real time.
2021-09-13 06:00
While the consensus may be that, after almost two years, companies have perfected their hybrid workplace setups, the reality is that some employers are still trying to determine the best way to move forward and adopt the tools necessary to put them on the path to future success. Enhancing the digital employee experience is an excellent one to start with.
2021-09-08 17:28
Three weeks after an independent researcher found a critical bug in the Services Australia COVID-19 digital vaccine certificate that would allow an attacker to falsify someone's vaccine status, it still hasn't been fixed. Researcher Richard Nelson looked into the security behind a new digital vaccine passport app from the Australian government's Express Plus Medicare program, which automatically pulls someone's vaccine status from the Australian Immunization Register.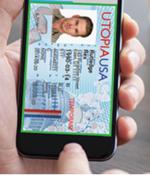 2021-09-02 11:28
Apple has unveiled the first eight states that will roll out digital IDs and drivers licenses on its mobile devices, despite critics' concerns that the introduction of purely digital forms of identification will raise privacy, security and equanimity issues. To assuage security fears that come with storing people's identity on its devices, Apple is asserting that state DLs and IDs stored in Wallet on iPhone and Apple Watch will "Take full advantage of the privacy and security" built into the devices, the company said.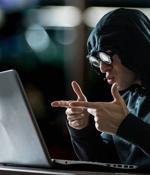 2021-09-01 04:14
Singapore's governmental digital services arm, GovTech, has launched a "Rewards programme" to further crowdsource tests of the nation's cybersecurity. The Vulnerability Rewards Programme joins the Government Bug Bounty Programme and the Vulnerability Disclosure Programme, all of which work alongside the government's own security checks.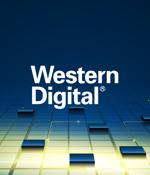 2021-08-26 17:17
Western Digital has confirmed that it changed the NAND flash memory in one of its most popular M.2 NVMe SSD models, the WD Blue SN550, which crippled writing speeds according to several reports, leading to a 50% performance hit. The company says that, in the future, it will also introduce a new model number when making any hardware changes to its products that impact performance.
---