2021-08-12 01:00
Arcserve announced Arcserve N Series appliances, which deliver integrated hyperscale backup, recovery, and ransomware protection to enterprise infrastructures. The Arcserve N Series appliances, built on Arcserve UDP technology, are powered by Nutanix, a leader in private, hybrid, and multi-cloud computing, and secured by Sophos.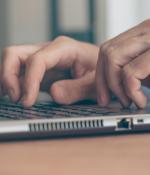 2021-07-28 23:45
Digital Guardian announced the availability of its endpoint DLP visibility and security controls for Microsoft Teams. "With Digital Guardian's Endpoint DLP now integrated with Microsoft Teams, enterprise organizations can apply our proven enterprise DLP to their Teams environment, helping to prevent inadvertent or malicious data loss," said Digital Guardian Chief Executive Officer Mordecai Rosen.
2021-07-14 01:50
Iland announced global support for Veeam Backup & Replication v11. Improved backup performance: V11 optimizations, supported by iland's performance-oriented storage for iland Secure Cloud Backup for Veeam Cloud Connect, enables customers to improve their backup performance while also providing unparalleled scalability.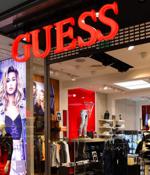 2021-07-13 20:10
A February ransomware attack on fashion label Guess linked to Colonial Pipeline attackers DarkSide is still causing damage. It's Guess's breach notification filing with Maine's Attorney General's Office that said more than 1,300 people had their information compromised during the ransomware attack, including account numbers, debit- and credit-card numbers, and even the related security codes, access codes and personal identification numbers.
2021-06-18 13:39
What's shocking is that despite the many advantages cloud and software-as-a-service applications provide organizations, they frequently fall short when it comes to averting data loss. Whether from human error, malicious actors, outages, or other methods, data loss poses a very real risk to the resilience of a business.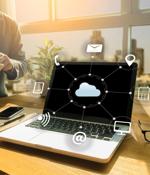 2021-05-19 23:10
"Security teams today have to deal with a dizzying array of security tools from CASBs, PAMs, IGAs, CIEMs, SSPMs, and more-and they still lack insight and control over human and machine identities and permissions in cloud platforms and applications," said Art Poghosyan, CEO of Britive. Britive's Dynamic Permissioning Platform takes the complexity and time out of securing identities and permissions across multi-cloud environments, including AWS, Azure, GCP, Snowflake, Salesforce, ServiceNow and Oracle Cloud.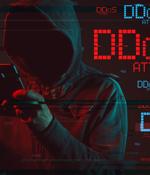 2021-02-05 06:00
Employees commonly and inadvertently compromise company data through poor password hygiene, accidental data sharing, improper technology use, phishing scams, and more. Some employees will also act maliciously, intentionally stealing company data for profit, retribution, or fun.
2021-01-20 20:45
NVIDIA has newly disclosed three security vulnerabilities in the NVIDIA Shield TV, which could allow denial of service, escalation of privileges and data loss. The NVIDIA Shield TV is a set-top gadget that acts as a hub for the smart home, streams PC games from a gaming PC to a TV; and allows local and online media playback and streaming.
2021-01-06 17:25
Mozilla Firefox is disabling the browser's backspace key to prevent users from accidentally losing data typed into forms. In 2014, Google removed the ability to go back to a previous page by using the backspace key as it could cause the loss of data entered into forms on the current page.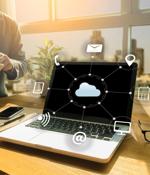 2020-12-15 02:00
This new offering enables CipherCloud customers to prevent unintended cloud misconfigurations that lead to data loss, while enabling more consistent compliance with industry standards such as GDPR, CCPA, HIPAA and PCI. Delivered as an integrated component of the market-leading CASB+ solution, CipherCloud CSPM and SSPM directly address the leading cause of cloud security and data breaches - unseen cloud configuration errors. In the Gartner 2020 "Magic Quadrant for Cloud Access Security Brokers" CipherCloud was highlighted for market-leading CSPM/SSPM capabilities suitable to replace stand-alone tools.
---