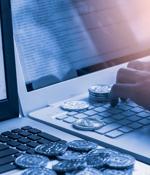 2021-07-30 01:15
Entrust announced certification of its nShield hardware security modules with VMware Tanzu Kubernetes Grid. Entrust nShield HSMs provide robust cryptographic services, enhancing the security of containerized applications running on VMware Tanzu Kubernetes Grid.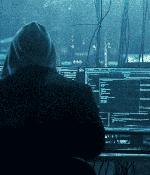 2021-07-24 01:00
Entrust announced cryptographic key lifecycle management functionality for customer-generated keys used in Amazon Web Services. "Entrust now gives customers full control over the customer master keys in AWS, and we plan to extend this control across multiple public cloud service providers. KeyControl backs up and automates master keys in the key management system, to ensure full control of their keys from generation to retirement. As customers sail in the uncharted waters of multi-cloud deployments, they can benefit from the agility of running their workloads in AWS, while keeping one hand on the tiller - ensuring control over where their IT assets are headed."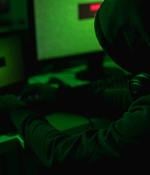 2021-07-13 23:30
Entrust announced an expanded partnership with Red Sift to simplify and streamline the adoption of strong email sender authentication based on Brand Indicators for Message Identification standards. As email has become more critical than ever for organizations to connect and communicate with their customers, the ecosystem is looking to BIMI as an opportunity to increase the wide adoption of email authentication while simultaneously providing senders with a way to provide their customers a more immersive experience.
2021-06-25 23:30
Entrust announced that it has become a Visa Ready certified partner, offering their portfolio of Instant Financial Card Issuance solutions and expert guidance to help financial institutions create a smart, secure and convenient issuance experience for their cardholders across their branch network. As a Visa Ready certified partner, Entrust has flexible, secure and inspirational single-source instant issuance solutions that are trusted throughout the global payments ecosystem.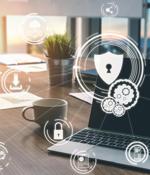 2021-06-18 23:00
Entrust announced a partnership with Yubico allowing U.S. federal agencies to issue YubiKey 5 Series and YubiKey 5 FIPS Series with Entrust derived PIV credentials to employees instantly, remotely and at scale. "The ability to issue derived PIV credentials from a credential management system directly to an alternative hardware token is a real game changer, providing strong security without the logistical challenges presented by physical PIV card issuance," said Suresh Kewalramani, Security Engineer, Department of Justice, Identity, Credential, and Access Management Services.
2021-05-26 07:30
The Entrust Remote Signing Service provides verified employee identities and strong authentication, which can help facilitate compliance with legal and regulatory requirements. The Entrust Remote Signing Service lets Entrust take care of issuing, storing, and maintaining the signing infrastructure for the customer, with seamless integration to the customer's document workflow application.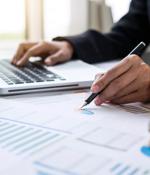 2021-05-08 02:30
Entrust introduced the Production Analytics Solution, designed to provide real-time data and actionable insights to optimize card issuance operations. With the complexity of card issuance environments and lack of real-time visibility into production system operations, card issuers have difficulty effectively overcoming efficiency challenges across the production ecosystem.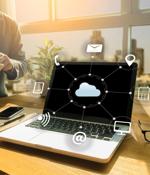 2021-04-30 02:15
The next generation of its high-assurance PKI, Entrust PKIaaS is secure, quick to deploy, scales on-demand, and runs in the cloud. Entrust PKI as a Service simplifies cloud migration with pre-built secure solutions that are ready to implement quickly and efficiently, backed by more than 25 years of Entrust PKI expertise and innovation.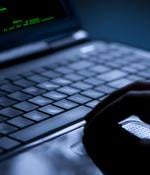 2021-04-19 23:00
Entrust announced that it has acquired WorldReach Software, a Canadian company that helps governments and travel service providers create seamless traveler experiences through the digital transformation of the trusted identification process for immigration and border management programs. Ottawa-based WorldReach was founded in 1998 and its over 30 employees have joined Entrust with the acquisition, including founder and CEO, Gordon Wilson, who continues to lead WorldReach as an Entrust business.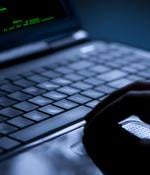 2021-04-14 00:30
Entrust has announced its HyTrust CloudControl solution - now an Entrust business - now supports VMware Cloud Foundation, enabling unified security and compliance controls across the platform, lowering operational overhead and facilitating workload agility. As the hybrid cloud platform for managing virtual machines and orchestrating containers, VMware Cloud Foundation provides a single architecture for consistent, secure infrastructure and operations across private and public clouds.
---