2021-09-17 04:30
A report on the skills and salaries of professionals in the technology sector reveals the true value of certification. Questionmark, the online assessment provider, is encouraging leaders to embrace professional development and certification, both in terms of the value to the organization and to their employees.
2021-08-29 00:32
Cybersecurity professionals are digital warriors who use their knowledge and skill to battle malicious hackers. According to ZipRecruiter, the average salary of a cybersecurity professional is just over $100,000 a year.
2021-08-19 15:17
Find out what certifications you should be working toward. At a salary of $171,749, Google certified professional data engineer is the highest paying job on Skillsoft's newly released annual Global Knowledge 15 Top-Paying Certifications List, which reveals the most in-demand skills and technology areas for organizations, as well as the average salaries associated with them.
2021-08-17 09:57
SUSE announced its flagship Linux distribution has earned Common Criteria EAL 4+ certification.SUSE Linux Enterprise Server 15 SP2 is now EAL 4+ level certified for IBM Z, Arm and x86-64 architectures, signifying compliance with the most-demanding security requirements for mission-critical infrastructure.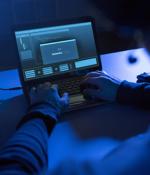 2021-08-03 23:00
Security Matters launched a global sustainability system for recycled plastic content, a key component of tracking global supply chains plastic usage and waste commitments. As a company focused on...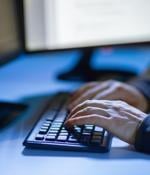 2021-07-28 10:50
Northern Ireland's Department of Health has temporarily halted its COVID-19 vaccine certification online service following a data exposure incident. Some users of the COVIDCert NI service were presented with data of other users, under certain circumstances, says the Department.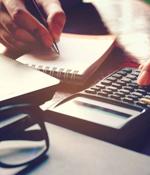 2021-07-13 17:45
Much to the derision of expert commentators on social media, the COVID-Status Certification Review details the government's approach to so-called vaccine passports and its response to concerns over their usage. "Any decision to require COVID-status certification will be a discretionary choice for individual organisations to make. However, it is possible that certification could provide a means of keeping events going and businesses open if the country is facing a difficult situation in autumn or winter," it said.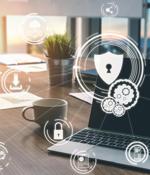 2021-07-11 22:30
Belkin announced that its latest generation secure KVMs have been certified for the National Information Assurance Partnership Protection Profile for PSD 4.0 standard. NIAP's review and certification follows Belkin's Common Criteria certification achieved in May of 2021.
2021-07-07 23:00
Bitglass announced it has achieved ISO/IEC 27001:2013 certification for its information security management system supporting the Bitglass CASB system. ISO/IEC 27001 is an information security management system standard published by the International Organization for Standardization and the International Electrotechnical Commission.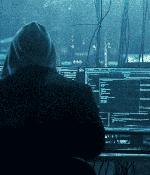 2021-06-29 07:19
announced that its healthcare security and cloud security certifications have been approved by the U.S. Department of Defense as prerequisites of employment for certain security workforce categories. Following approval by the DoD Senior Information Security Officer and a recommendation by the Cyber Workforce Advisory Group Certification Committee, the HealthCare Information Security and Privacy Practitioner and the Certified Cloud Security Professional certifications are the latest additions to the DoD 8570 Approved Baseline Certifications table that is publicly available on the DoD Cyber Exchange website.
---