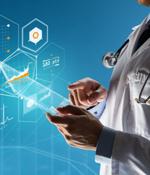 2021-08-12 00:00
To help ease the transition to the cloud, VMware announced GE Healthcare will leverage VMware SD-WAN, now part of VMware SASE, to seamlessly deliver cloud-based services to GE Healthcare customers. "VMware SD-WAN provides this network overlay to prioritize and move high-fidelity, latency-sensitive data to the cloud and between edge locations. Leveraging VMware SD-WAN enables GE Healthcare to offer rapid, more securely deployed, and easily accessed virtual care solutions."
2021-06-10 15:01
Several vulnerabilities discovered by Kaspersky researchers in Rockwell Automation software impact industrial products from Schneider Electric, GE and other vendors. The security holes were identified by Kaspersky researchers in Rockwell Automation's ISaGRAF, which is designed for the development of automation products.
2021-03-23 04:24
The U.S. Cybersecurity and Infrastructure Security Agency has warned of critical security shortcomings in GE's Universal Relay family of power management devices. "Successful exploitation of these vulnerabilities could allow an attacker to access sensitive information, reboot the UR, gain privileged access, or cause a denial-of-service condition," the agency said in an advisory published on March 16.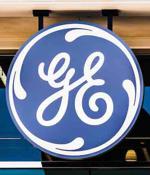 2021-03-22 20:39
The U.S. Cybersecurity & Infrastructure Security Agency is warning of critical-severity security flaws in GE's Universal Relay family of power management devices. GE's UR devices are the "Basis of simplified power management for the protection of critical assets," according to the company.
2021-03-19 11:29
Advisories published this week by the U.S. Cybersecurity and Infrastructure Security Agency and GE Grid Solutions inform customers that more than a dozen UR protection and control relays are impacted by a series of vulnerabilities to which 10 different CVE identifiers have been assigned. The vendor has released firmware updates that should patch the vulnerabilities.
2021-03-01 20:06
A Chinese businessman has been accused by the US government of trying to steal silicon secrets from General Electric. The duo planned to use the stolen trade secrets to set up a competitor in China, it's claimed.
2021-02-05 13:31
Industrial cybersecurity firm OTORIO this week announced the availability of a new open source tool designed to help organizations secure their GE CIMPLICITY systems. OTORIO has worked with GE Digital to develop a free and open source tool that can be used to harden CIMPLICITY systems by ensuring that they are configured in accordance with the vendor's guidelines for security best practices.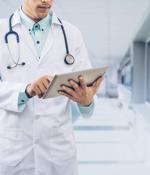 2020-12-08 18:01
More than 100 medical devices made by GE Healthcare are affected by a potentially serious vulnerability that could allow an attacker to access or modify protected health information, medical cybersecurity company CyberMDX reported on Tuesday. The vulnerability, which is tracked as CVE-2020-25179 with a critical severity rating, has been found to impact CT scan, molecular imaging, PET, X-Ray, ultrasound and mammography devices, as well as workstations and imaging devices used in surgery.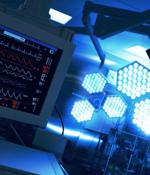 2020-12-08 17:00
A pair of critical vulnerabilities have been discovered in dozens of GE Healthcare radiological devices popular in hospitals, which could allow an attacker to gain access to sensitive personal health information, alter data and even shut the machine's availability down. GE has confirmed the vulnerability, which impacts the radiological devices as well as certain workstations and imaging devices used in surgery, according to the CyberMDX alert.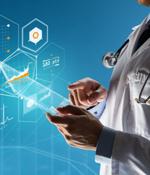 2020-12-08 12:00
A vulnerability in GE Healthcare's proprietary management software used for medical imaging devices could put patients' health privacy at risk. GE's closed source management software runs on top of the Unix-based operating system installed on medical imaging systems to enable remote maintenance and update procedures.
---