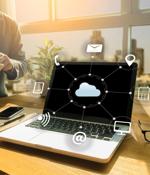 2021-08-12 02:00
Toshiba is enabling businesses to easily leverage cloud-based workplace solutions for today's modern workforce. The company's Elevate Sky platform features a broad portfolio of Toshiba and third-party cloud-enabled systems, software and services including print, document and printer fleet management, workflow and beyond.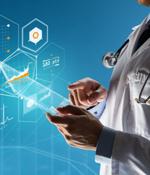 2021-08-12 00:00
To help ease the transition to the cloud, VMware announced GE Healthcare will leverage VMware SD-WAN, now part of VMware SASE, to seamlessly deliver cloud-based services to GE Healthcare customers. "VMware SD-WAN provides this network overlay to prioritize and move high-fidelity, latency-sensitive data to the cloud and between edge locations. Leveraging VMware SD-WAN enables GE Healthcare to offer rapid, more securely deployed, and easily accessed virtual care solutions."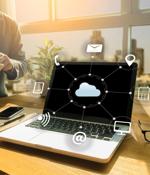 2021-08-03 02:30
Arqit released the first version of its service, QuantumCloud 1.0. This Platform‑as‑a‑Service software enables customers to secure the communications channels and data of any cloud, edge or...
2021-07-22 17:46
OT engineers using Automation Server can download logic and configure their PLCs through the cloud-based Automation Server management console. WAGO PFC100/200 meanwhile is a series of PLCs that make heavy use of the CODESYS runtime, and most of the communication, configuration and programming of these PLCs is done through the CODESYS platform.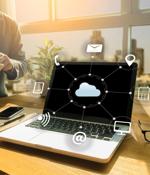 2021-07-21 15:13
The researchers showed how an attacker could go from the cloud-based management console to all managed endpoint devices, and also from the endpoint devices to the management console. In the first attack, the attacker obtains unauthorized access to the account of a management console operator using stolen credentials or exploits.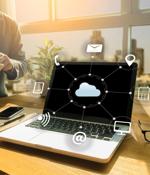 2021-07-21 03:00
Growing adoption of cloud-based services is propelling the expansion of the European IT and business services market, with the region setting a new record for as-a-service spending in the second quarter, according to the latest state-of-the-industry report from ISG. The EMEA ISG Index, which measures commercial outsourcing contracts with annual contract value of $5 million or more, shows ACV for the combined market, which includes both as-a-service and managed services, reached $6.3 billion, up 31 percent against a soft quarter last year during the onset of the pandemic, and up 4 percent against the first quarter of 2021. "Europe has traditionally lagged behind other regions in its adoption of cloud-based services but now growth is accelerating," said Steven Hall, president of ISG EMEA. "COVID-related digital transformation has advanced cloud adoption by three to five years, and as-a-service ACV will soon surpass 50 percent of the market. We are near a tipping point."
2021-06-15 16:46
Threat hunters at Microsoft recently uncovered and disrupted infrastructure that powered a large-scale business email compromise campaign. "The emails originated from an external cloud provider's address space."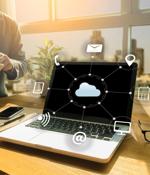 2021-05-27 02:30
NetWitness introduced NetWitness Cloud SIEM, a cloud-based threat detection and response solution that delivers pervasive visibility, multi-faceted analytics, and automated response capabilities without the need for on-premise deployment and administration. NetWitness Cloud SIEM provides enterprises with the same rich log management, retention, reporting, and analytics services long utilized by on-premise customers for threat detection and response, but in cloud form.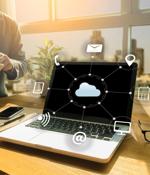 2021-05-22 00:00
IDrive Cloud Backup has released IDrive Mirror, providing secure, cloud-based full image backups for Windows computers and server operating systems for protection against data loss and dreaded ransomware. IDrive Mirror gives individuals and small businesses the ability to backup unlimited computers and server systems into a single account, allowing for direct data backup and retrieval from the IDrive cloud without any intermediary storage device.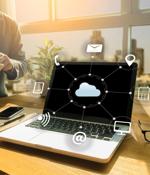 2021-03-31 13:57
The study, "Identity and Access Management for the Hybrid Enterprise," conducted by Forrester Consulting for ForgeRock and Google Cloud, also found that the industry has significant opportunities to improve the IAM experience for the majority of hybrid cloud adopters. Nearly 90% of those surveyed are held back from embracing IAM in the cloud because their current IAM offerings lack the stability, scalability or capabilities that their organizations need, according to Forrester.
---