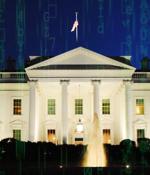 2022-01-14 19:04
Discussions on this topic took place during the Open Source Software Security Summit convened by the Biden administration on Thursday. Participants focused on three topics: preventing security defects and vulnerabilities in open source software, improving the process for finding security flaws and fixing them, and shrinking the time needed to deliver and deploy fixes.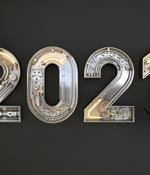 2022-01-02 17:50
How to fix the Windows 0x0000011b network printing error. 2021 has been a complete mess for Windows printing, with security update after security update causing more issues for Windows admins than we have seen in a long time.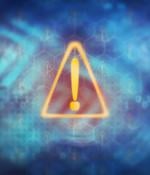 2021-12-27 17:56
A lot of stuff has happened in the past year, especially in the tech world. The group behind the attacks is known as Nobelium, and it's just the latest in a string of government-sponsored attacks against IT infrastructure and companies in foreign countries.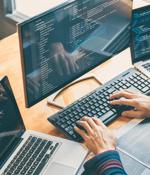 2021-12-24 16:21
Training for a lucrative tech career is easier and less expensive than you might think. Check out these online courses on programming, cybersecurity, project management and more.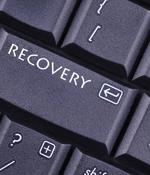 2021-12-08 18:00
The prospect of having all your data and applications compromised, whether due to ransomware or other cyberattacks, or any of the more traditional disaster scenarios is so horrifying, that it's natural to throw everything you have at it. Do things really have to be so all or nothing? Could there be a smarter way to stage a recovery? When it comes to a ransomware attack, for example, it's not necessarily the case that everything is going to be encrypted, so do you need to recover all your data immediately to get back up and running? A more focused approach could get you back up and running much more quickly.
2021-12-07 13:49
A massive shortfall in PC availability, lack of login for secure IT systems, disjointed IT systems and a desperate attempt to fall back onto printed paper methods all contributed to chaotic scenes at the newly merged Foreign, Commonwealth, and Development Office, according to written testimony put before Parliament today. "On the evening of Saturday 21 August, the soldiers were issued one FCDO computer for every two soldiers. These did not work because FCDO IT had not issued the passwords to unlock them. These computers were finally unlocked on the afternoon of Sunday 22 August. Until this, the soldiers worked with one computer shared between roughly eight people," said former desk officer Raphael Marshall in his evidence [PDF] to the House of Commons Foreign Affairs Select Committee's Inquiry on Government Policy on Afghanistan.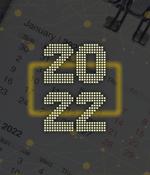 2021-12-03 05:00
Info-Tech Research Group has revealed its annual top tech trends insights for the coming year, based on insights from 475 IT professionals who participated in an industry survey, exploring how ripple effects from the pandemic will impact the evolving digital economy in 2022. Five tech trends identified for 2022 Hybrid collaboration - IT leaders will have an opportunity to lead hybrid work by facilitating collaboration between virtual and onsite employees for a digital employee experience that is flexible, contextual, and free from the friction of current hybrid operating models.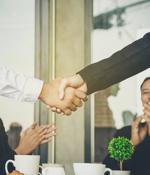 2021-12-01 14:30
Singapore and the UK signed three memorandums of understanding this week, hoping to strengthen digital connectivity between the two island nations. In a canned statement, Singapore's Minister for Communications and Information, Josephine Teo, said the agreement would "Further strengthen the links between Singapore and the UK in digital trade facilitation, digital identities and cybersecurity."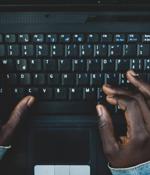 2021-11-26 13:33
The CMA's claims come in the wake of yesterday's call by the UK's data watchdog, the Information Commissioner's Office, for Google and co to sort out the privacy risks posed by ads. In June the CMA consulted on initial commitments offered by Google and the feedback from third parties was... they needed a bit of work.
2021-11-26 12:23
A company repeatedly endorsed by ministers backing the UK's Online Safety Bill was warned by its lawyers that its technology could breach the Investigatory Powers Act's ban on unlawful interception of communications, The Register can reveal. SafeToNet, a content-scanning startup whose product is aimed at parents and uses AI to monitor messages sent to and from children's online accounts, had to change its product after being warned that a feature developed for the government-approved app would break the law.
---