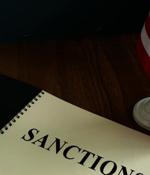 2021-09-22 14:10
As part of its continued hardline against ransomware attacks, the U.S. Department of Treasury has prohibited anyone in the United States from conducting business with SUEX OTC, a Russian-linked currency exchange. The feds analyzed SUEX's transactions and found that the exchange facilitated transactions of illicit proceeds from at least eight ransomware variants, according to the release.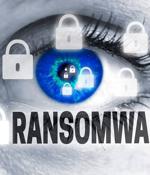 2021-09-21 19:59
The US Treasury on Tuesday sanctioned virtual cryptocurrency exchange Suex OTC for handling financial transactions for ransomware operators, an intervention that's part of a broad US government effort to disrupt online extortion and related cyber-crime. According to the US Treasury, more than 40 per cent of the firm's known transaction history involves illicit entities, and that it handled payments from at least eight ransomware variants.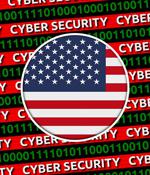 2021-09-01 12:17
Though lots of people might be taking some time off over the Labor Day weekend, threat actors likely won't - which means organizations should remain particularly vigilante about the potential for ransomware attacks, the federal government has warned. The now-infamous Colonial Pipeline attack by now-defunct ransomware group DarkSide that crippled the oil pipeline on the East Coast for some weeks after occurred in the lead-up to Mother's Day weekend, agencies observed.
2021-08-05 21:54
Out of eight U.S. federal agencies identified two years ago with critical cybersecurity failures, seven still don't meet basic standards, a new audit report found. "Inspectors general identified many of the same issues that have plagued Federal agencies for more than a decade. Seven agencies made minimal improvements and only DHS managed to employ an effective cybersecurity regime for 2020.".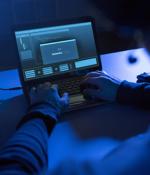 2021-07-26 04:09
DEF CON's "Spot the Fed" game is going to be a little easier than usual this year: the head of the US government's Homeland Security is giving a keynote. As a main stage speaker this year I can't say I'm terribly excited to be sharing a stage with this man.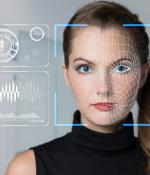 2021-06-30 12:39
A GAO report finds government agencies are using the technology regularly in criminal investigations and to identify travelers, but need stricter management to protect people's privacy and avoid inaccurate identification. Though the federal government widely uses facial recognition for various uses from criminal investigations to collecting traveler data, this use is largely unmonitored and unmanaged - a scenario that must change to protect people's privacy and avoid inaccurate identification of perpetrators, a government watchdog report has found.

2021-06-09 20:44
In a huge sting operation, the U.S. Federal Bureau of Investigation and Australian Federal Police ran an "Encrypted chat" service called ANoM for almost 3 years to intercept 27 million messages between criminal gang members globally. "For almost three years, the AFP and the FBI have monitored criminals' encrypted communications over a Dedicated Encrypted Communications Platform," AFP said.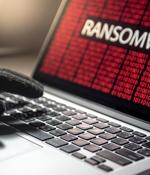 2021-06-08 14:36
The U.S. Department of Justice was able to trace and recover around half of the ransom payment sent to DarkSide by Colonial Pipeline. On Monday, the U.S. Department of Justice revealed that it had managed to recover part of the ransom paid by Colonial Pipeline to its DarkSide attackers.
2021-06-02 00:23
Uncle Sam on Tuesday said it had seized two web domains used to foist malware on victims using spoofed emails from the US Agency for International Development. The malicious messages, masquerading as legitimate emails from USAID, went out to thousands of email accounts at over a hundred different organizations.
2021-05-05 13:24
Federal law enforcement in Maryland has shut down a fraudulent website targeting immigrant communities that claimed to be for a company developing a COVID-19 vaccine. The U.S. Attorney's Office for the District of Maryland, working with Homeland Security Investigations in Baltimore, seized "Freevaccinecovax.org," "Which purported to be the website of an actual biotechnology company developing a vaccine for the COVID-19 virus," according to a release on the office's website posted earlier this week.
---