2021-08-22 08:00
NAS devices under attack: How to keep them safe?Network-attached storage devices are a helpful solution for storing, managing, and sharing files and backups and, as such, they are an attractive target for cyber criminals. 65 vendors affected by severe vulnerabilities in Realtek chipsA vulnerability within the Realtek RTL819xD module allows attackers to gain complete access to the device, installed operating systems and other network devices.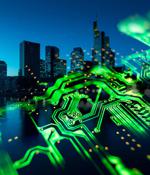 2021-08-19 12:00
The need for chips spiked as well-given how central they became for more devices for people staying home. One way grifters are operating is they've turned to purchasing ads for chips on search engines to bait buyers, as the Wall Street Journal recently reported.
2021-08-16 10:36
A vulnerability within the Realtek RTL819xD module allows attackers to gain complete access to the device, installed operating systems and other network devices. The chips supplied by Realtek are used by almost all well-known manufacturers and can be found in VoIP and wireless routers, repeaters, IP cameras, and smart lighting controls - just to name a few.
2021-08-13 12:57
Researchers have described a voltage glitching attack that shows AMD's Secure Encrypted Virtualization technology may not provide proper protection for confidential data in cloud environments. The TU Berlin researchers showed that an attacker who has physical access to the targeted system can gain access to SEV-protected VM memory content by launching a voltage fault injection attack on SP. In order to work as intended, integrated circuits need to operate within specific temperature, clock stability, electromagnetic field, and supply voltage ranges.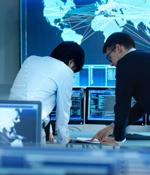 2021-07-13 22:35
The Secure Identity Alliance believes that a trusted legal identity is essential to protecting people's rights, fostering social inclusion and supporting economic growth. Embedded in national electronic identity cards and electronic passports, this identity provides access to essential public and private services for billions of people around the world.
2021-06-16 01:15
Impinj introduced three next-generation RAIN RFID reader chips that enable IoT device makers to meet the increasing demand for item connectivity in retail, supply chain and logistics, consumer electronics, and many other markets. The new Impinj E710, E510, and E310 RAIN RFID reader chips are high-performance, low-power systems-on-chips that extend the item connectivity opportunity to hundreds of billions of things worldwide.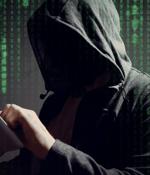 2021-06-09 23:30
This foundry technology is expected to provide a 'one chip solution,' specifically for 5G communications with support for multi-channel and multi-antenna chip designs. Samsung's 8nm RF platform extension is expected to expand the company's leadership in the 5G semiconductor market from sub-6GHz to mmWave applications.
2021-06-03 18:34
The fascinating tale of a bug that's baked into Apple's latest chip. Why the Aussie data breach warning site HIBP is partnering with the FBI. A coronavirus tracking toolkit that fell foul of privacy rules.
2021-06-01 11:26
The website for the M1racles security vulnerability is an excellent demonstration that not all vulnerabilities are exploitable. Be sure to read the FAQ through to the end. EDITED TO ADD: Wired article.
2021-05-27 18:59
Apple's brand new Mac has a security hole, right inside the processor itself! The vulnerability is baked into Apple Silicon chips, and cannot be fixed without a new silicon revision.
---