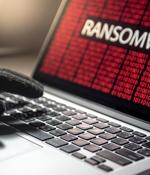 2021-06-11 14:44
RSA Security this week announced that its fraud and risk intelligence unit has become a new standalone company named Outseer. The spinout company will be led by CEO Reed Taussig, who previously served as CEO of Apptimize and ThreatMetrix.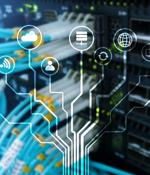 2021-06-10 23:00
RSA Security announced the transition of its Fraud & Risk Intelligence business into a new standalone company serving a worldwide customer and partner community. The new organization, Outseer, is led by CEO Reed Taussig who joined the RSA Fraud & Risk Intelligence business in late 2020 and is a veteran of the fraud prevention and digital identity industry.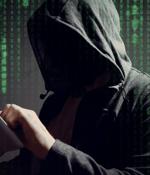 2021-05-28 14:37
Whether bolstering or enhancing corporate security posture, creating awareness for formerly office-based employees now working from home or responding to the damage caused by an unfortunate breach or attack, we have learned the importance of resilience and the need to learn from success or failure. The pandemic produced new challenges for security teams in addition to their existing workload. They not only found themselves working remotely - but with a workforce doing the same, threats that could be spotted on the corporate network were now starting to hide on a home WiFi.
2021-05-27 11:41
Banks use such devices with "Whales" and "Corporates" as well as Jo Average and her personal bank/cheque account. The banks actually do not care as others have noted for years, they have "Externalised the risk" and done so "At the lowest possible cost".
2021-05-21 12:36
Arctic Wolf announced Managed Security Awareness, a new solution that it described as a security awareness and training program delivered as a concierge service. The new solution includes security awareness microlearning, automated phishing simulations, and account takeover monitoring.
2021-05-18 11:20
Cisco announces XDR, SASE and network security improvements. Cisco unveiled improvements for its extended detection and response solutions, including enhanced vulnerability management capabilities as a result of the acquisition of Kenna Security, better device visibility via SecureX, simplified transition from EDR to XDR, and expanded investigation and threat hunting capabilities.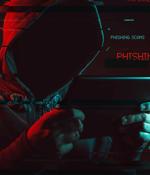 2021-05-17 22:45
RSA announced Ellen Purdy as Chief Financial Officer and the latest addition to the rapidly growing Fraud & Risk Intelligence executive team. Purdy is an accomplished financial executive with a track record of driving growth and achieving profitable returns for technology companies.
2021-05-17 19:40
"We need to bring not just the security professionals but IT and business leaders into the community as well," he said. "We have great new technologies like 5G and Wi-Fi 6, continued explosion of public cloud, workers that will work from home forever or in a hybrid model as we go forward," he said.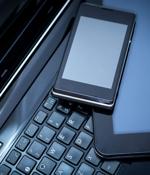 2021-05-17 17:02
Satori, a DataSecOps company revolutionizing data access, security and privacy for the modern data infrastructure, has been named one of 10 finalists for the RSA Conference 2021 Innovation Sandbox Contest for its work democratizing and protecting sensitive data in the cloud using a SaaS-based transparent setup. Satori allows monitoring and governing of data usage and data access in the cloud.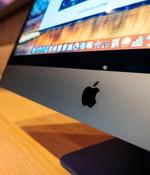 2021-04-25 22:15
RSA announced Armen Najarian, Leah Evanski, and Dan Welch as three new additions to the Fraud & Risk Intelligence executive team. All three now report directly to Reed Taussig, Chief Executive Officer of the RSA Fraud & Risk Intelligence business.
---