2021-10-21 12:50
"We're using more and more cloud services and SaaS applications, we're more interconnected and we're spending more time online, we have more multicloud environments and at the same time the cyberattacks and crimes are ever increasing," CVP of Microsoft's Identity division Joy Chik told TechRepublic. With many different identities, resources, applications and data sets to secure, organizations are looking for a unified way to manage access control as a first line of defense, using identity as the control plane.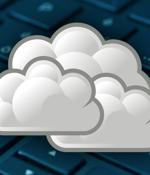 2021-09-27 05:00
Making the decision to implement a multi-cloud strategy is difficult. From the decision to pursue a multi-cloud journey to defining the requirements to laying the foundation to identifying and deploying applications and services to the multi-cloud environment, the process requires a solid strategy and flawless execution to succeed, say experts at Taos.
2021-08-17 05:30
In this interview with Help Net Security, Melissa Sutherland, Senior Vice President at Booz Allen Hamilton, talks about multi-cloud maturity, cloud migration strategies, as well as the evolution of the cloud in the near future. Most federal agencies have begun their journey to implement enterprise cloud strategies, although at varying degrees of maturity.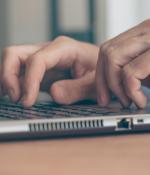 2021-07-31 23:30
Customers looking to run Red Hat Enterprise Linux and Red Hat OpenShift on hyperconverged infrastructure will be able to use a cloud platform from Nutanix, which includes both Nutanix AOS and AHV. Nutanix Cloud Platform is now a preferred choice for HCI for Red Hat Enterprise Linux and Red Hat OpenShift. Nutanix AHV is now a Red Hat certified hypervisor enabling full support for Red Hat Enterprise Linux and OpenShift on Nutanix Cloud Platform.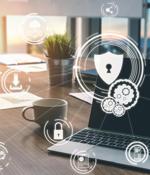 2021-07-29 23:45
Deloitte has formed a strategic alliance with Palo Alto Networks to deliver integrated, end-to-end zero trust and multi-cloud cybersecurity solutions to their mutual enterprise and government customers. The alliance brings together Deloitte's award-winning cyber risk consulting services and Palo Alto Networks' platform security capabilities to deliver broad solutions designed to help customers simplify complex security infrastructure while increasing speed and agility, enabling them to protect their most important digital initiatives and realize the full value of their cybersecurity investments.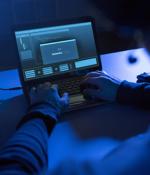 2021-07-15 04:30
Tripwire announced the results of a research report that evaluated cloud security practices across enterprise environments in 2021. According to the research, 73% currently operate in a multi-cloud environment, but security professionals responsible for these types of complex environments overwhelmingly report that relying on multiple cloud providers creates additional security challenges.
2021-06-23 09:47
Splunk announced the new Splunk Security Cloud, a data-centric modern security operations platform that delivers advanced security analytics, automated security operations, and integrated threat intelligence with an open, unparalleled ecosystem. "As the volume and complexity of data grows and customers' digital environments get more complex, Splunk Security Cloud provides the best solutions to help customers solve their ever-evolving security challenges."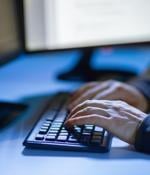 2021-06-21 03:30
Sapio Research conducted a survey of more than 400 IT leaders at U.S.-based organizations with more than 1000 employees which offers a picture for enterprises transitioning to the cloud and multi-cloud so that they understand the challenges and are empowered to make informed decisions about cloud networking and security. The results show that while multi-cloud transit can dramatically improve network latency, the move to multi-cloud also introduces significant complexity and security challenges.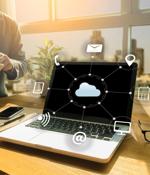 2021-06-11 23:30
Nutanix and Hewlett Packard Enterprise announced an expanded partnership to accelerate hybrid cloud and multicloud adoption by offering Nutanix Era, a multi-database operations and management solution, bundled with HPE ProLiant servers, as a service through HPE GreenLake. Customers using Nutanix Era reported a positive experience in increasing speed of database provisioning by 97%, reducing unplanned downtime to avoid average losses of $35,000 per hour, decreasing storage requirements for copies and backups by 60%, and reducing database administrators' overtime work by 50%. By combining Nutanix Era on HPE ProLiant servers, the world's most trusted servers offering high-performance, scalability and versatility to run a range of workloads, and delivering the solution as a cloud service through HPE GreenLake, customers can transform database management with one cloud-ready platform.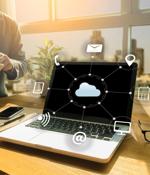 2021-06-10 23:45
VMware and Vapor IO announced they are building a Multi-Cloud Services Grid that integrates the VMware Telco Cloud Platform with Vapor IO's Kinetic Grid platform, allowing developers and service operators to hypercompose grid services on-demand. The collaboration aims to greatly simplify and lower the costs of deploying distributed 5G systems and real-time applications by stitching together multiple cloud and edge environments into a unifying framework that can serve up resources for use, on-demand, across shared infrastructure.
---