Security News > 2023 > August > Assess multi-cloud security with the open-source CNAPPgoat project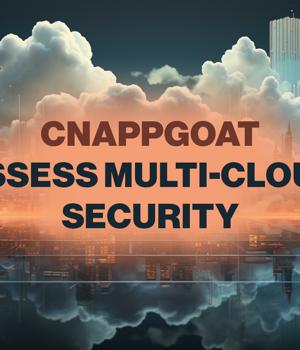 2023-08-03 04:30
Ermetic released CNAPPgoat, an open-source project that allows organizations to test their cloud security skills, processes, tools, and posture in interactive sandbox environments that are easy to deploy and destroy.

CNAPPgoat supports AWS, Azure, and GCP platforms for assessing the security capabilities included in Cloud Native Application Protection Platforms.

Unlike projects that illustrate possible attack paths, CNAPPgoat provides a large and expanding library of scenarios that security teams can execute to create a customized cloud environment for simulating unsecured and vulnerable assets and validating their defenses.

"Compared to existing open-source projects that create 'capture the flag' scenarios where participants are expected to follow a certain path, CNAPPgoat spans the leading cloud provider platforms and CNAPP capabilities while providing a modular and granular approach for provisioning specific categories of risks and vulnerabilities," said Igal Gofman, Director of Research for Ermetic.


News URL
https://www.helpnetsecurity.com/2023/08/03/cnappgoat-open-source-assess-multi-cloud-security/
Related news