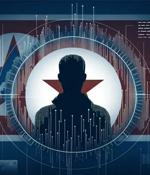 2023-12-08 13:33
The North Korean threat actor known as Kimsuky has been observed targeting research institutes in South Korea as part of a spear-phishing campaign with the ultimate goal of distributing backdoors...
2023-12-04 17:19
WordPress administrators are being emailed fake WordPress security advisories for a fictitious vulnerability tracked as CVE-2023-45124 to infect sites with a malicious plugin. The emails pretend to be from WordPress, warning that a new critical remote code execution flaw in the platform was detected on the admin's site, urging them to download and install a plugin that allegedly addresses the security issue.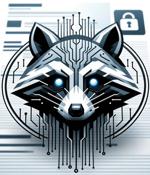 2023-12-02 08:29
Organizations in the Middle East, Africa, and the U.S. have been targeted by an unknown threat actor to distribute a new backdoor called Agent Racoon. "This malware family is written using the...
2023-12-01 19:15
A novel malware named 'Agent Raccoon' is being used in cyberattacks against organizations in the United States, the Middle East, and Africa. Agent Raccoon is a.NET malware disguised as a Google Update or Microsoft OneDrive Updater that leverages the DNS protocol to establish a covert communication channel with the attackers' C2 infrastructure.
2023-11-26 15:09
A new version of the multi-platform malware known as 'SysJoker' has been spotted, featuring a complete code rewrite in the Rust programming language. Examination of the new Rust-based variants by Check Point has established a connection between the previously unattributed backdoor and 'Operation Electric Powder,' which dates back to 2016-2017.
2023-11-24 10:31
Cybersecurity researchers have shed light on a Rust version of a cross-platform backdoor called SysJoker, which is assessed to have been used by a Hamas-affiliated threat actor to target Israel...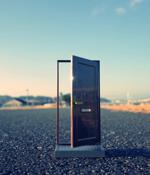 2023-11-14 11:00
A new backdoor was this week found implanted in the environments of organizations to exploit the recently disclosed critical vulnerability in Atlassian Confluence. The backdoor provides attackers remote access to a victim, both its Confluence server and other network resources, and is found to persist even after Confluence patches are applied.
2023-11-10 08:58
Cybersecurity researchers have discovered a stealthy backdoor named Effluence that's deployed following the successful exploitation of a recently disclosed security flaw in Atlassian Confluence Data Center and Server. "The malware acts as a persistent backdoor and is not remediated by applying patches to Confluence," Aon's Stroz Friedberg Incident Response Services said in an analysis published earlier this week.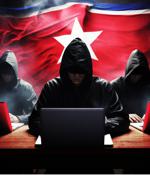 2023-11-07 20:26
The North Korean-backed BlueNorOff threat group targets Apple customers with new macOS malware tracked as ObjCShellz that can open remote shells on compromised devices. ObjCShellz is an Objective-C-based malware, quite different from other malicious payloads deployed in previous BlueNorOff attacks.
2023-11-01 07:21
The Russia-linked hacking crew known as Turla has been observed using an updated version of a known second-stage backdoor referred to as Kazuar. The new findings come from Palo Alto Networks Unit...
---