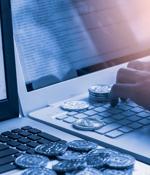 2021-03-31 23:45
HYAS announced technology integration between HYAS Protect and Microsoft Defender for Endpoint. The combined solution increases Microsoft Defender for Endpoint's proven security coverage and efficacy, offering comprehensive endpoint protection for our joint customers.
2021-03-31 23:30
OneCloud announced the Anaplan BizApp to support Anaplan Transactional APIs, expanding the company's Anaplan integration connector. Launched in September 2020, Anaplan Transactional APIs enable users to read and write granular data, quickly zero in on the precise data they need, exactly when they need it, and deliver deeper insights into their workspaces and models.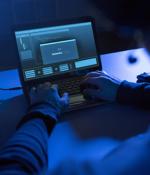 2021-03-31 23:00
Cohesity announced a new company valuation of $3.7 billion, which is $1.2 billion higher than its valuation less than 12 months ago. The company saw significant year-over-year growth in annual recurring revenues, a continued surge in customer wins globally, and a rapidly increasing number of customers spending $5 million or more in total lifetime spend on Cohesity software.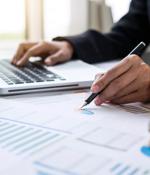 2021-03-31 21:35
Vulnerabilities Citrix patched in Hypervisor this week could allow for code executed in a virtual machine to cause denial of service on the host. Tracked as CVE-2021-28038 and CVE-2021-28688, the newly addressed vulnerabilities could be abused to cause the host to crash or become unresponsive.
2021-03-31 21:31
Internet security services company Akamai has already dealt with the largest known ransom DDoS attack, which was also more complex than previously seen incidents of the same type. Bigger, more complex RDDoS. Akamai says that in February they dealt with "Three of the six biggest volumetric DDoS attacks" the company has ever recorded.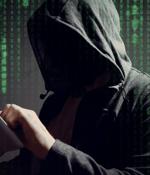 2021-03-31 21:05
Scott Matteson: How is technology being used for money laundering efforts? Gudmundur Kristjansson: Money laundering begins when illegal sums are deposited in a bank, which triggers a complex sequence of banking transfers or commercial transactions that return the money to the launderer in an obscure and indirect way.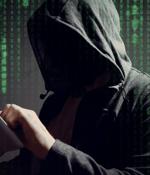 2021-03-31 21:02
Microsoft's digital assistant Cortana was first unveiled with Windows Phones, and it was later introduced on Android and iOS. Microsoft had even offered Cortana in its Microsoft Launcher, but they decided to remove all the consumer-centric integrations after focusing instead on enterprise customers. Due to this, Microsoft Cortana for Android and iOS never took off with mobile users.
2021-03-31 20:57
A North Korean government-backed APT group has been caught using a fake pen-testing company and a range of sock puppet social media accounts in an escalation of a hacking campaign targeting security research professionals. The notorious hacking group, first exposed by Google earlier this year, returned on March 17th with a website for a fake penetration testing company.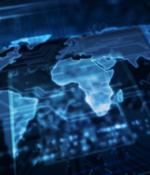 2021-03-31 20:17
Microsoft won a nearly $22 billion contract to supply U.S. Army combat troops with its augmented reality headsets. Microsoft and the Army separately announced the deal Wednesday.
2021-03-31 19:43
Mobile device-tracking by Apple and Google take center stage in a report revealing that, despite both allowing users to opt out of sharing telemetry data - they do anyway. The research, entitled Mobile Handset Privacy: Measuring The Data iOS and Android Send to Apple And Google, also found that Google collects up to 20 times more data from its Android Pixel users compared to the amount of data that Apple collects from iOS users.
---