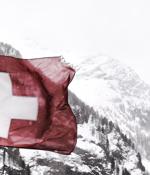 2022-01-06 16:02
The Swiss army has banned foreign instant-messaging apps such as Signal, Telegram, and WhatsApp and requires army members to use the locally-developed Threema messaging app instead. As Threema is a paid subscription communications service, the Swiss army promised to cover the annual subscription cost for all soldiers, which is roughly $4.40 per user. The Swiss army has also posted recommendations on Facebook, characterizing Threema as a secure ad-free communication tool that features end-to-end encryption and leaves no digital trace.
2022-01-05 19:01
A top US Army War College paper suggests Taiwan should credibly threaten to eradicate, or eradicate, its semiconductor industry if threatened by China so that Beijing would no longer be interested in unification. The US Army War College showed the paper was its most popular of the year, when it revealed it topped a list of the most downloaded papers of 2021 from its quarterly academic journal Parameters.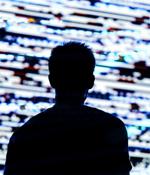 2021-10-03 14:00
Fredrick Brown, a former U.S. Army contractor, was sentenced today to 151 months in prison after admitting to his role in a conspiracy that targeted thousands of U.S. service members and veterans and caused millions of dollars in losses. Brown was one of five fraudsters charged with carrying out an identify-theft and fraud scheme that targeted "Service members and veterans, their dependents, and civilians employed by the Department of Defense," according to a 14-count indictment unsealed in August 2019.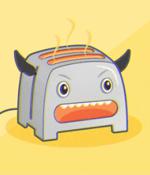 2021-09-09 01:28
Embedded systems - typically written in C and C++ - will be in more frequent use as our tech needs continue to grow and change, and specialized security training for the developers on the tools in this environment is an essential defensive strategy against cyberattacks. MISRA is a key organization that is in the good fight against embedded systems threats, having developed guidelines to facilitate code safety, security, portability and reliability in the context of embedded systems.
2021-08-30 20:32
Live video feeds of daycare centers are common, but the Army wants to take their kid-monitoring capabilities to the next level. Under a new pilot program being rolled out at a Fort Jackson, S.C. child-care center, the military is looking for service providers to layer commercially available facial recognition and artificial intelligence over existing closed-circuit television video feeds to improve childcare and cut costs.
2021-07-28 22:45
Accenture Federal Services, a subsidiary of Accenture has been awarded a $729 million contract to help the U.S. Army Communications-Electronics Command transform multiple enterprise resource planning systems into a single, consolidated model to improve efficiency, enhance readiness, and reduce costs. AFS will support the Army Shared Services Center with organizational change management, agile development, and quality assurance, among other capability support functions.
2021-07-17 23:15
Ubiq Security announced that it was awarded a SBIR contract with the U.S. Army DEVCOM. Ubiq's platform will be utilized to help deliver highly efficient, more scalable, and innovative encryption capabilities. Ubiq's API-based encryption platform uses a cloud-based model to deliver encryption and centralized key management capabilities, addressing challenges the Department of Defense commands are currently facing.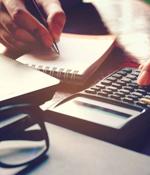 2021-07-02 19:00
Qurium Media Foundation has reported a campaign of DDoS attacks on Filipino media outlets and human rights organisations that appear to be coming from the country's Department of Science and Technology and Army. "During the past month, Qurium has received brief but frequent denial attacks against the Philippine alternative media outlets Bulatlat and AlterMidya, as well as the human rights group Karapatan," said the Swedish digital rights, data protection, and internet security NGO in its online report.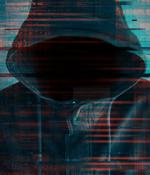 2021-06-30 10:25
Criminals infected the Salvation Army in the UK with ransomware and siphoned the organisation's data, The Register has learned. The Salvation Army refused to give any further information, such as the identity of the criminal attackers, or the volume and type of data accessed by the them.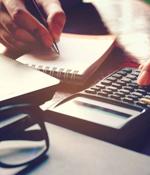 2021-06-02 14:28
An astonishing data security blunder saw the personal data of Special Forces soldiers circulating around WhatsApp in a leaked British Army spreadsheet. The document, seen by The Register, contained details of all 1,182 British soldiers recently promoted from corporal to sergeant - including those in sensitive units such as the Special Air Service, Special Boat Service and the Special Reconnaissance Regiment.
---