2021-10-20 02:45
Mobile application security is about delivering leakage-free, vulnerability-free, tamper-proof and self-protecting mobile apps. Mobile applications' time-to-market is rushed by urgent business needs and their conception is not conducted as thoroughly as developers and security teams would want.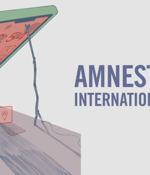 2021-10-11 10:00
A prominent Togolese human rights defender has been targeted with spyware by a threat actor known for striking victims in South Asia, marking the hacking group's first foray into digital surveillance in Africa. Amnesty International tied the covert attack campaign to a collective tracked as "Donot Team", which has been linked to cyber offensives in India and Pakistan, while also identifying apparent evidence linking the group's infrastructure to an Indian company called Innefu Labs.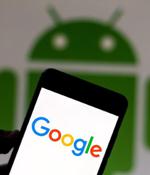 2021-10-05 16:05
Jack Wallen dispenses his bi-annual advice to Android users on how to avoid falling prey to malicious apps and bad actors. Malicious actors count on users not bothering to do even the slightest bit of research or consider the consequences of randomly installing apps.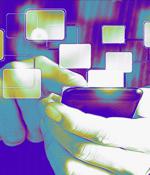 2021-10-04 21:42
Syniverse, a service provider for most telecommunications companies, disclosed that hackers had access to its databases over the past five years and compromised login credentials belonging to hundreds of customers. Self-described as "The world's most connected company," Syniverse provides text messaging routing services to over 300 mobile operators, among them Vodafone, AT&T, T-Mobile, Verizon, America Movil, Telefonica, and China Mobile.
2021-10-01 05:30
The integration of mobile communications, infotainment, geo-location, and emergency monitoring systems render cars as a connected device within a distributed mesh of different data services. As manufacturers increase levels of system automation on the journey to fully autonomous vehicles, the volume of data generated and consumed by our vehicles will grow exponentially, as will the complexity of the code base on which the car depends.
2021-09-22 20:36
Lithuania's National Cyber Security Centre has told its citizens to get rid of Xiaomi-made mobile devices amid fears that the Chinese company could remotely enable censorship tools. It has been established that during the initialisation of the system applications factory-installed on a Xiaomi Mi 10T device, these applications contact a server in Singapore at the address globalapi.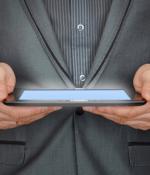 2021-09-13 05:30
Creating such a custom-made experience requires collecting personal data - and when considering the criticism massive tech companies are garnering for their misuse of sensitive information - mobile app developers must prioritize data privacy and compliance. Data privacy and security and the mobile app creation process.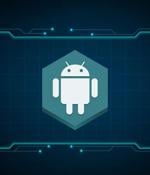 2021-09-08 05:13
Cybersecurity researchers on Tuesday released new findings that reveal a year-long mobile espionage campaign against the Kurdish ethnic group to deploy two Android backdoors that masquerade as legitimate apps. Active since at least March 2020, the attacks leveraged as many as six dedicated Facebook profiles that claimed to provide news, two of which were aimed at Android users while the other four shared pro-Kurd content, only to share spying apps on Facebook public groups.
2021-09-06 03:30
More than half of wireless subscribers polled were extremely or somewhat satisfied with the security offered by their mobile operators, according to a mobile security survey released by Global Wireless Solutions. Even in this heightened cyber threat environment, 57% of wireless subscribers across the big U.S. mobile operators - AT&T, Verizon, and T-Mobile- expressed satisfaction with the mobile security being offered.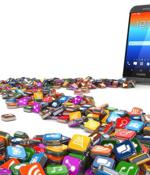 2021-09-02 12:51
Hackers can easily access devices through mobile apps. Mobile app security threats have arisen over the years.
---