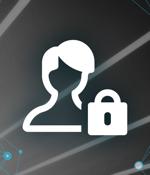 2021-10-11 04:00
While IT leaders believe they have strong security practices in place, their continual search for additional network security capabilities suggests that this confidence may be tentative, according to a survey conducted by IDG. Data shows that 70% of IT leaders strongly agree that their network architecture follows a zero-trust approach, compared to just 53% of IT managers who feel the same. The disconnect between executives and front-line IT managers was also apparent in responses related to network security initiatives and overall security health.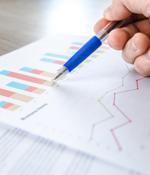 2021-09-13 03:00
Frost & Sullivan's recent analysis of the Asia-Pacific network security market finds that the increasing acceptance of remote work and adoption of cloud, the remote workplace, collaboration, and security are driving growth. The network security market is expected to grow steadily by 2025.
2021-09-02 15:28
On Wednesday, Sungard Availability Services published the results of a survey highlighting sentiments about hybrid work moving forward, critical tools for remote employees and network security. While many companies are planning for long-term remote operations, faith in the security of their infrastructure doesn't exactly beam confidence.
2021-07-28 01:30
Corero Network Security announces additional flexibility when deploying its SmartWall solution, with a new Edge Threat Defense capability. Corero's mission is to make the internet a safer and more reliable place to do business by protecting against the downtime and disruption caused by DDoS attacks.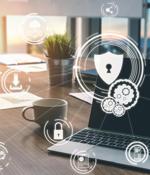 2021-07-23 01:15
GTT Communications has announced the addition of the Secure Co-Manage feature to its EtherVision portal to provide customers with enhanced network security visibility and the ability to make real-time changes to network configuration and firewall policies. The new portal feature, available with GTT SD-WAN and Security Services, provides expanded visibility into network security and performance.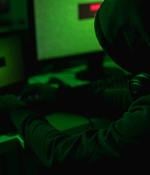 2021-07-18 23:00
AdaptiveMobile Security announced that is has been acquired by Enea. "We are delighted to become part of the Enea family, a well-respected leader in the telecommunications and security markets. We are aligned on market strategy and can leverage product synergies that will drive market and customer penetration. Our unique offering of security products coupled with deep security intelligence and analyst input will enhance Enea's product offerings, especially in the area of 5G." says Brian Collins, CEO of AdaptiveMobile Security.
2021-06-13 08:00
The role DNS plays in network securityNew EfficientIP and IDC research sheds light on the frequency of the different types of DNS attack and the associated costs for the last year throughout the COVID-19 pandemic. New Google tool reveals dependencies for open source projectsGoogle has been working on a new, experimental tool to help developers discover the dependencies of the open source packages/libraries they use and known security vulnerabilities they are currently sporting.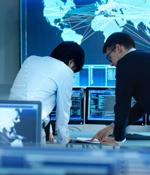 2021-06-11 13:03
The former chief operating officer of Securolytics, a network security company providing services for the health care industry, was charged with allegedly conducting a cyberattack on Georgia-based Gwinnett Medical Center. 45-year-old Vikas Singla supposedly disrupted the health provider's Ascom phone service and network printer service and obtained information from a Hologic R2 Digitizer digitizing device in September 2018.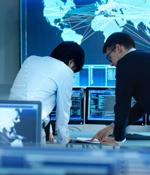 2021-06-10 02:15
Verizon Business announced the launch of its new Advanced Secure Access Service Edge solution, merging SD WAN capabilities with hybrid network connectivity and security services to create a unified, cloud-delivered service able to meet the increasingly complex digital demands of enterprises. More than ever, businesses are looking for scalable, flexible solutions that are able to adapt to business requirements, while optimizing performance and security.
2021-06-07 04:00
These figures illustrate the pivotal role of DNS for network security, both as a threat vector and security objective. Around a quarter of companies have suffered a DNS attack abusing cloud misconfiguration, with 47% of companies suffering cloud service downtime as a result of DNS attacks.
---