2021-08-31 04:02
A bug in the Canadian immigration system led to the government accepting an additional 7,307 immigration applications, surpassing the imposed limit. Canadian immigration law typically sets an annual limit for the number of immigration applications that can be accepted in a year under each route.
2021-08-12 23:15
Tanium announced that its cloud-based endpoint visibility and control solution, Tanium as a Service, is now available via local data centers in Canada, the UK, Brazil and Australia to support customers. By delivering TaaS via local data centers, Tanium is able to provide customers in these regions with enhanced TaaS performance, better support for their compliance programs and high-fidelity endpoint data to inform their critical IT decisions.
2021-07-20 23:00
"As organizations across Canada continue to accelerate their technology transformation programs, we anticipate the demand for Oracle solutions to grow significantly," said Jeffrey Russell, president of Accenture in Canada. Jennifer Jackson, Accenture Technology lead for Canada, said, "Cloudworks is a well-known Oracle services provider that has worked with organizations across Canada and across industries. We are thrilled to grow our Technology practice in Canada with the Cloudworks team who strengthen our ability to meet the growing need from Canadian organizations to unleash the power of cloud, data and innovation to create truly future-ready organizations."
2021-06-11 12:32
Federal police broke Canada's privacy laws by using a US company's controversial facial recognition software in hundreds of searches, an independent parliamentary watchdog ruled Thursday. In a report to lawmakers, privacy commissioner Daniel Therrien said Clearview AI's collection of images without consent and the Royal Canadian Mounted Police's use of that database were illegal.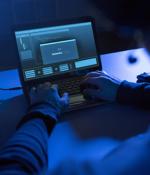 2021-05-28 13:35
Canada Post, the primary postal operator in Canada, has informed 44 of its large business customers that some information was compromised as a result of a malware attack at a supplier. The impacted supplier is Commport Communications, an electronic data interchange provider that Canada Post uses to manage shipping manifest data for large parcel business customers.
2021-05-27 18:08
Canada Post has informed 44 of its large commercial customers that a ransomware attack on a third-party service provider exposed shipping information for their customers. Yesterday, Canada Post disclosed that a third-party supplier named Commport Communications suffered a ransomware attack where threat actors accessed data stored in their systems.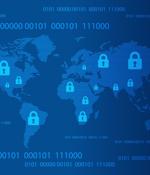 2021-03-19 00:45
Entrust announced a master distributor agreement with SYNNEX to offer its comprehensive range of Entrust nShield hardware security modules and cybersecurity solutions to customers across the United States and Canada. This North America distribution agreement with SYNNEX provides its resellers with Entrust nShield HSMs to protect customer data and secure emerging technologies such as cloud, IoT, blockchain, and digital payments.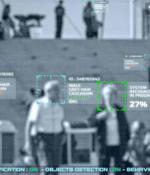 2021-02-04 12:52
Canadian authorities have found that the collection of facial-recognition data by Clearview AI is illegal because it violates federal and provincial privacy laws, representing a win for individuals' privacy and potentially setting a precedent for other legal challenges to the controversial technology. A joint investigation of privacy authorities led by the Office of the Privacy Commissioner of Canada came to this conclusion Wednesday, claiming that the New York-based company's scraping of billions of images of people from across the Internet represented mass surveillance and infringes on the privacy rights of Canadians, according to a release the Office posted online.
2021-02-04 12:43
US facial recognition technology firm Clearview AI illegally conducted mass surveillance in breach of Canadians' privacy rights, Canada's privacy commissioner said Wednesday following an investigation. "What Clearview does is mass surveillance and it is illegal," Privacy Commissioner Daniel Therrien told a teleconference.
2020-11-23 13:08
Canadian Prime Minister Justin Trudeau - under pressure from the opposition to ban Huawei from the country's 5G networks - refused to say Tuesday when he might make his decision, or if it would come before year's end. "We will continue to trust our security agencies and experts when it comes to making this important decision on how to protect Canadians and our businesses in an increasingly interconnected world," he said.
---