2021-09-23 06:00
In this interview with Help Net Security, Daniel Clayton, VP Global Security Services and Support at Bitdefender, talks about the cybersecurity skills shortage gap and the role of automation in improving the work of cybersecurity professionals. If we look at investments in technology driving automation across SOCs, it's still a relatively new concept and tends to be bolted on later to solve for scale, so enterprise budget holders are less invested than security teams are.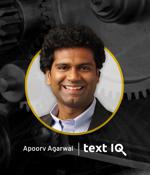 2021-09-22 05:30
In this interview with Help Net Security, Apoorv Agarwal, CEO at Text IQ, talks about the risk of unstructured data for organizations and the opportunity to leverage AI and automation to identify sensitive data at scale. Ideally, organizations should have a handle on where sensitive information is sitting in their data.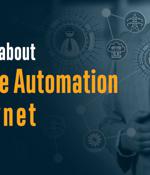 2021-09-22 03:38
To help improve this metric and enhance organizations' ability to respond to attacks quickly, many endpoint detection and response and extended detection and response vendors have started including some form of automation in their platforms to reduce the need for manual intervention. More than automating individual components, the Cynet 360 platform offers automation across every phase of incident response - from detection through remediation.
2021-09-15 04:16
One vendor's response automation might, and often do, perform very differently from another vendor's response automation capabilities. It discusses the evolution of response automation and distinguishes five increasingly capable levels of response automation available today.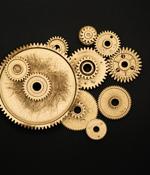 2021-09-13 03:30
The anonymised data reveals major shifts in automation priorities as organizations responded to the pandemic, seeking to boost efficiency, increase sales conversion rates and manage their finances more closely. As customer interaction shifted online, the customer support department saw the biggest increase in automation use, up by more than 290% year-over-year.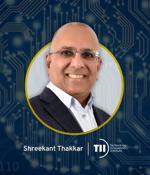 2021-09-09 05:00
In this interview with Help Net Security, Dr Shreekant Thakkar, Chief Researcher, Secure Systems Research Centre at TII, talks about the ever evolving threat landscape and how automation could improve the way organizations detect and respond to attacks. The modern cybersecurity threat landscape is evolving faster than ever, particularly threatening critical infrastructures.
2021-08-09 04:00
Managing digital certificates, especially expirations and renewals, continues to be a challenging process for businesses of all sizes, a study of over 300 IT professionals in the U.S. and the UK conducted by Opinium reveals. Most companies rely on digital certificates and digital signatures, but the methods being utilized to manage the technology still leave plenty of room for error and improvement.
2021-07-31 02:30
Zerto announced the general availability of Zerto 9, significantly advancing its capabilities in the fight against ransomware. Offering new immutability and automation features, Zerto 9 also provides enhanced cloud data management and protection capabilities for end users and managed service providers, new backup capabilities including support for additional cloud platforms, and cloud tiering to deliver secure and cost-effective archive storage and simplified management.
2021-07-27 18:47
Industrial automation software provider CODESYS this month informed customers about a dozen vulnerabilities affecting various products. Vulnerabilities in CODESYS software could have serious implications considering that it's used in the industrial control systems made by several major companies.
2021-07-21 20:38
Cybersecurity researchers on Wednesday disclosed multiple security vulnerabilities impacting CODESYS automation software and the WAGO programmable logic controller platform that could be remotely exploited to take control of a company's cloud operational technology infrastructure. The flaws can be turned "Into innovative attacks that could put threat actors in position to remotely control a company's cloud OT implementation, and threaten any industrial process managed from the cloud," the New York-headquartered industrial security company Claroty said in a report shared with The Hacker News, adding they "Can be used to target a cloud-based management console from a compromised field device, or take over a company's cloud and attack PLCs and other devices to disrupt operations."
---