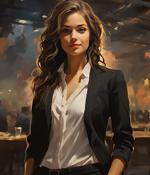 2023-10-24 03:00
"To successfully lead digital transformation initiatives, CIOs must co-own efforts with business leaders to place the design, delivery and management of digital capabilities with teams closest to the point where value is created." CIOs have already been laying the foundation for democratized digital delivery with technologies such as low-code platforms, which 64% of CIOs said they have deployed or plan to deploy in the next 24 months.
2023-10-17 04:00
Boards should prioritize conversations around how an organization can modernize their technology infrastructure, leveraging architectures where security is built in, not bolted on, to drive better security, agility, and efficiency. How can boards balance fostering innovation and ensuring that security remains a priority throughout the organization's initiatives?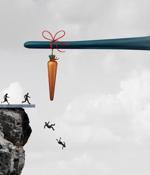 2023-09-18 20:15
Last October, Pennsylvania State University was sued by a former chief information officer for allegedly falsifying government security compliance reports. Following a meeting in June 2022, he recounts "Penn State had never reached actual DFARS compliance and thus had been falsely attesting to compliance since January 1, 2018.".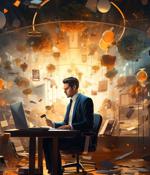 2023-07-12 03:30
Despite economic obstacles and constraints on IT budgets, global CIOs maintain a positive outlook on the potential of technology to provide significant benefits for their organizations, according...
2023-06-08 03:00
48% of CIOs are more likely to prioritize innovation in new technologies over optimizing their current tech stack. "The job of the CIO has never been more demanding, and the findings indicate they are taking increasing risks in response. The more complex the technology landscape, the more challenging it is for the CIO to enact organization-wide digital transformation and prioritize initiatives and investments that will deliver business outcomes," said Ken Wong, President of Lenovo Solutions and Services Group.
2023-02-01 04:30
Budgets expected to increase despite economic concerns. Foundry's research shows that CIOs are optimistic about budgets going into 2023, despite the state of the economy.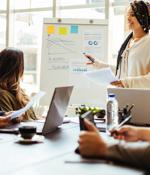 2023-01-31 17:48
38% of line of business respondents view the CIO as a strategic advisor, proactively identifying business needs and opportunities, and 25% view the CIO as a consultant who evaluates and advises on business needs and tech choices. "CIOs are balancing the persistent focus on transformation and modernization with a maturing leadership role, embracing responsibilities outside of the traditional IT domain and cementing status as a valued and strategic partner to the business,'' the report states."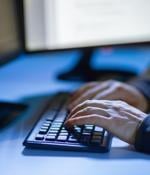 2022-11-28 00:00
You will also receive a complimentary subscription to TechRepublic's News and Special Offers newsletter and the Top Story of the Day newsletter. You may unsubscribe from these newsletters at any time.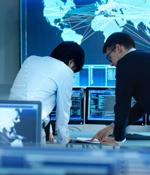 2022-11-28 00:00
Despite massive spend to protect enterprise digital assets, security breaches are still on the rise. The disconnect between the level of investment and the volume and impact of attacks is largely attributed to outdated approaches that favor perimeter protection and point solutions despite a digital supply chain that is more distributed than ever.
2022-09-26 05:00
In this Help Net Security video, Joe Leonard, CTO at GuidePoint Security, illustrates how the role of the CIO is changing as cybersecurity priorities and responsibilities are creeping into the job description. Globally, CIOs find it most difficult to solve challenges related to data privacy/security and cybersecurity/ransomware, according to a global research study from Lenovo.
---