2021-09-22 04:00
Transposit announced results from a recent research study about the evolving roles of the CIO and CTO, as well as the extent of and attitudes towards adoption of DevOps practices in enterprises. Digital transformation fuels CIO and CTO role convergence.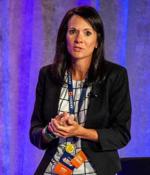 2021-08-16 12:00
Getting to the point where you're proactive is "Utopia," says Jadee Hanson, CIO at Code42. "I worked for him for free a couple of days after school every day just putting together computer labs." He would purchase computer parts and assemble them, to save the school district money, and in the process would " teach me kind of everything he knew about networking and about setup and whatnot," Hanson said.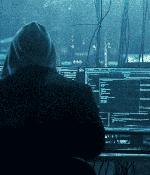 2021-06-15 22:30
ForgeRock announced the appointment of David Burden as the company's Chief Information Officer. Burden will oversee IT operations, provide strategic direction for the company's enterprise systems and deliver technology solutions to drive innovation and operational excellence to support its rapidly scaling business, while also improving employee productivity and customer experience.
2021-03-16 02:00
Medallia announced that its CIO insights dashboard is enabling companies to effectively measure employee satisfaction levels with their IT departments and the value of IT service delivery at the individual and department level. "CIOs and IT professionals are looking to add immediate value to their organizations by improving the employee experience with IT, enhancing the performance of IT services and systems and enabling teams across organizations to be more productive, and, ultimately, happier on the job," said Milind Wagle CIO at Equinix.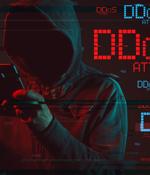 2021-01-04 23:30
The Banner Bank executive leadership team announced that Janet Brown has joined the bank as Executive Vice President and Chief Information Officer. Brown is replacing Steve Rust who announced his retirement after more than 40 years in information technology, the last 15 years as CIO at Banner Bank.
2020-12-03 23:15
Mimecast announced the appointment of Shahriar Rafimayeri as chief information officer. "Putting our customers first has always been one of Mimecast's core values," said Peter Bauer, chief executive officer at Mimecast.
2020-11-09 00:00
Riverbed announced the appointment and promotion of Sekhar Kancherlapalli to Chief Information Officer. Prior to joining Riverbed as a Chief Architect, Kancherlapalli held senior cloud and enterprise architecture roles at Oracle, Liberty Mutual Insurance and Fidelity.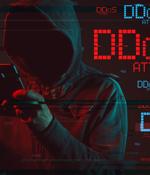 2020-11-03 04:30
A new IDC study outlines concrete actions that CIOs can and must take to create resilient and adaptive future enterprises with technology. "In a time of turbulence and uncertainty, CIOs and senior IT leaders must discern how IT will enable the future growth and success of their enterprise while ensuring its resilience," said Serge Findling, VP of Research for IDC's IT Executive Programs.
2020-10-08 03:00
The current distributed remote work environment has also triggered a new threat landscape, with malicious actors increasingly targeting mobile devices with phishing attacks. Mobile Molly Works constantly on the go using a range of mobile devices, such as tablets and phones, and often relies on public WiFi networks for work.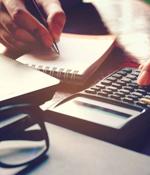 2020-10-05 04:00
While passwords may not be a cutting-edge security innovation, that's not to suggest that CIOs don't need to modernize their approach to password management. Employees' poor password management practices are well-documented, with Google finding that 65% of people use the same password for multiple, if not all, online accounts.
---