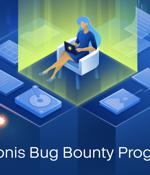 2021-09-23 13:00
Acronis, the Swiss-Singaporean cyber protection company, has recently opened its long-standing bug bounty program to the public at large - now able to process twice as many reports. Through the HackerOne platform, Acronis has worked closely with the security community to improve the protection capabilities of its products since 2018 - paying ethical hackers and penetration testers for any security flaws they uncover and report.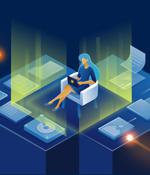 2021-09-08 13:00
Acronis True Image, the leading personal cyber protection solution, is changing its name to Acronis Cyber Protect Home Office. Updating the name to Acronis Cyber Protect Home Office provides a better view into all of the capabilities available to the individuals, families, freelancers, and IT professionals who rely on the solution.
2021-07-29 01:45
Acronis announced a new advanced protection pack for its service provider solution, Acronis Cyber Protect Cloud. The new Advanced File Sync and Share pack builds on the essential file-sharing capabilities included in Acronis Cyber Protect Cloud, layering additional data security capabilities such as blockchain-based data notarization and electronic signatures so service providers can strengthen their workplace collaboration services.
2021-06-11 01:00
The native integration of Acronis Cyber Protect Cloud with Advanced Email Security means MSPs can use one solution to extend their cyber protection services to protect their clients' Microsoft 365, Google Workspace, Open-Xchange mailboxes, or on-premises mail server. "We are thrilled to partner with Acronis to power the leading Acronis Cyber Protect Cloud solution, with Perception Point, integrated as the Advanced Email Security pack," said Yoram Salinger, CEO of Perception Point.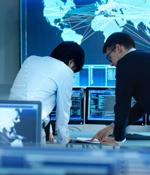 2021-05-13 06:00
That is why Acronis has been a pioneer in the field of cyber protection, which integrates best-of-breed data protection with cutting-edge cybersecurity and protection management in one easy-to-manage cyber protection solution: Acronis Cyber Protect. With Acronis Cyber Protect's unique integration of data protection and next-generation cybersecurity capabilities - including real-time protection with AI-enhanced behavioral detection that stops zero-day attacks, URL filtering that counters phishing attacks, vulnerability assessments to identify security risks, and automated patch management to ensure every endpoint is protected - organizations protect against modern cyberthreats while ensuring they can recover their data and systems faster than any other solution.
2021-05-04 12:09
Cyber protection solutions provider Acronis on Tuesday announced that it has raised $250 million at a valuation of $2.5 billion. The funding, which brings the total raised by the company to more than $400 million, was led by CVC Capital Partners VII. Acronis announced achieving "Unicorn" status in 2019 after raising $147 million.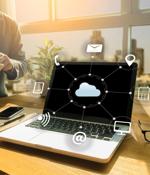 2021-04-02 00:45
The new licensing makes it more profitable for service providers to design and offer a comprehensive cyber protection services portfolio with little to no upfront costs. With this announcement, the company's current Acronis Cyber Backup Cloud will be extended with cyber protection capabilities - including the company's backup, anti-malware, and protection management - and renamed Acronis Cyber Protect Cloud.
2021-03-26 00:45
Acronis announced the integration of its cyber protection solution, Acronis Cyber Protect Cloud, with the Kaseya VSA platform. "As a channel-centric partner, we created Acronis Cyber Protect to empower service providers with comprehensive cyber protection that easily integrates with the tools they already use so they can protect more clients and more workloads per employee," said Pat Hurley, Acronis Vice President and General Manager, Americas.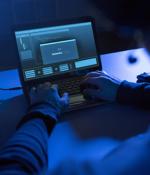 2021-03-16 23:45
Acronis announced the acquisition of Synapsys, its long-time partner located in Cape Town, South Africa that specializes in distributing Acronis Cyber Protection Solutions through the service provider channel. Synapsys is a channel-centric group of companies that delivers Acronis Cyber Protection Solutions to thousands of customers through a network of sub-distributors, resellers, and managed service providers in South Africa and across the continent.
2020-10-13 13:57
Acronis has released patches for its True Image, Cyber Backup, and Cyber Protect products to address vulnerabilities that could lead to elevation of privileges. Tracked as CVE-2020-10138, the first of the bugs affects Acronis Cyber Backup 12.5 and Cyber Protect 15 and resides in a privileged service that uses "An OpenSSL component that specifies an OPENSSLDIR variable as a subdirectory within C:jenkins agent."
---