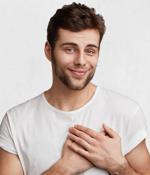 2021-10-19 15:45
The UK's Competition and Markets Authority has unveiled compliance principles to curb locally some of the sharper auto-renewal practices of antivirus software firms. The CMA took exception to auto-renewal contracts for antivirus software that customers in the UK signed up for and found difficult to cancel.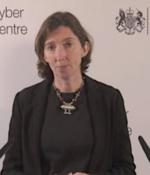 2021-10-11 15:52
A new national cyber strategy will be launched by year-end, the National Cyber Security Centre's chief exec has promised - while calling out spyware vendor NSO Group as a "Red flag" for the UK infosec community. Lindy Cameron told the Chatham House international affairs think tank that NSO Group was "Something we raised a red flag about before, that the commercial market for sophisticated cyber exploitation products is an issue."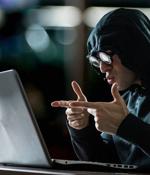 2021-10-04 15:37
Britain's National Cyber Force will be based in Lancashire, the government has said - though despite obvious clues neither the Ministry of Defence nor BAE Systems will confirm the force's planned new location. The Ministry of Defence also refused to say, citing spurious "Operational security" grounds.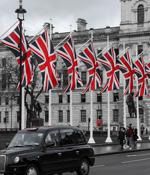 2021-10-04 13:47
The United Kingdom has revealed plans to invest £5 billion in bolstering national cybersecurity that includes creating a "Cyber Force" unit to perform retaliatory attacks. As the UK's Secretary of State for Defense Ben Wallace points out in an interview with The Telegraph, Britain isn't just looking to strengthen its stance against threats, but also to build up its capacity to launch retaliatory assaults.
2021-09-30 10:15
The Ministry of Defence has published a data strategy that calls on the British armed forces to make better use of its "Enduring strategic asset" - by spying on social media and dobbing in dissenters to local councils. In a move bound to fuel tinfoil hat-wearing conspiracy theorists, the MoD's Data Strategy for Defence document [PDF] published this week says the military ought to be carrying out "Automated scanning of social media platforms" to detect "Change in population sentiment."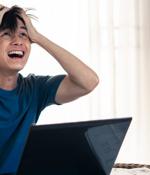 2021-09-28 12:01
Giant Group, the umbrella company that has thousands of contractors on its books, has been targeted by a "Sophisticated" cyber-attack that floored systems and left workers out in the cold, the biz has now confirmed. The attack happened last Wednesday and forced the outfit - known to many as Giant Pay - to shut down its whole network, including its phone and email systems, as well as its IT infrastructure.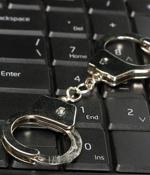 2021-09-27 14:31
Britain's National Crime Agency - charged with thwarting serious and organised crime - is putting out the feelers for a senior figure to head up, among other things, the threat response, analysis, capability exploration and research unit, otherwise known as TRACER. The Deputy Director of Digital Data and Technology role at the law enforcement agency is being advertised with a wide-ranging salary of between £71,000 and a little under £118,000, presumably dependent on the levels of skills the chosen candidate can demonstrate. "It's a high profile, senior leadership role that will see you working across the National Security landscape to ensure that our operational performance is enhanced by using science, technology and data to deliver a tangible impact," the job ad states.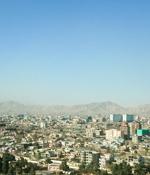 2021-09-23 13:00
A second leak of Afghan interpreters' personal data was reportedly committed by the Ministry of Defence, raising further questions about the ministry's commitment to the safety of people in Afghanistan, some of whom are its own former employees. The BBC reported overnight that the details of a further 55 Afghans - claimed to be candidates for potential relocation - had been leaked through the classic cc-instead-of-bcc email blunder, echoing the previously reported breach of 250 interpreters' data through a similar failure.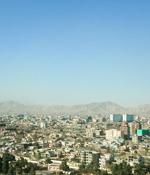 2021-09-21 11:30
The UK's Ministry of Defence has launched an internal investigation after committing the classic CC-instead-of-BCC email error - but with the names and contact details of Afghan interpreters trapped in the Taliban-controlled nation. The horrendous data breach took place yesterday, with Defence Secretary Ben Wallace promising an immediate investigation, according to the BBC. Included in the breach were profile pictures associated with some email accounts, according to the state-owned broadcaster.
2021-09-16 12:14
Military computer scientists ought to be treated with the same regard as pilots and warship captains, the head of the Army's cyber command has said. The general, head of the Ministry of Defence's Strategic Command which oversees military hacking units, told the conference he wanted "Equal value and afford equal status" to computer scientists and "Cyber operators", putting them on the same platform as the Army's "Traditional warrior elite".
---