Security News > 2023 > September > Russian allegedly smuggled US weapons electronics to Moscow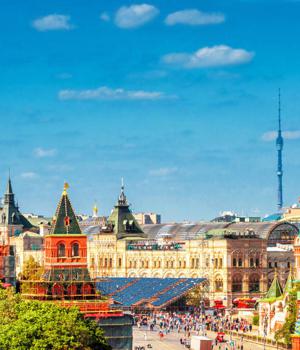 2023-09-19 19:55
A Russian national helped smuggle, via shell companies in Hong Kong, more than $1.6 million in microelectronics to Moscow potentially to support its war against Ukraine, it is claimed.

"Probably more than obvious at this time, but the company and board have decided it is no longer right for us to sell or ship to Russian customers and risk that our displays will be used in devices that could put US or NATO forces in harm's way, or support Russia's unlawful invasion of Ukraine and its human rights abuse," a company exec said in an email to employees, which was quoted in the prosecution's court filings.

So Marchenko and friends allegedly set up several shell companies to bypass eMagin's Russia ban and skirt US export regulations.

As part of this claimed conspiracy, Marchenko, who lives in Hong Kong, allegedly acquired the OLED microdisplays from eMagin by concealing the fact that the gear was going to Russia and that payment was coming from that country, which the US company would be required to report to domestic agencies under current sanction laws.

Co-conspirator 1 works for Infotechnika, a Russian-based electronics seller that shares a physical address with a sanctioned company, NPO Electronic Systems, that the US government says supports Russian military and security services.

The second co-conspirator is a director at NCP Topaz, another Russian company that shares an IP address with Infotechnika, and is a 25 percent shareholder at NPC Grant, another Russian electronics company that has been sanctioned by the US. Marchenko and his alleged co-conspirators reportedly told the US manufacturer that Alice Components was sending the shipments to end-users in China and Hong Kong for non-military uses, such as medical and veterinary imaging, digital cameras, and video games.


News URL
https://go.theregister.com/feed/www.theregister.com/2023/09/19/russian_electronics_smuggler_charged/
Related news