Security News > 2023 > May > How Attack Surface Management Supports Continuous Threat Exposure Management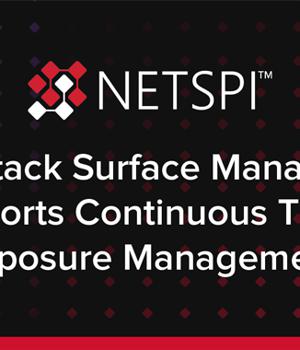 2023-05-11 14:05
In a different report, Gartner concluded that vulnerability management vendors are expanding their offerings to include Attack Surface Management for a suite of comprehensive offensive security solutions.

EASM is distinct from similar market categories, such as cyber attack surface management or security risk rating services, but the differences are nuanced.

In a recent Gartner® report, the authors recommended more education on the role ASM plays within continuous threat exposure management to help security leaders advance their programs.

Attack Surface Management assists in the first three phases of CTEM: scoping, discovery, and prioritization by supporting businesses through the inventory of known digital assets, continuous discovery of unknown assets, and human intelligence to prioritize severe exposures for timely remediation.

"By 2026, organizations prioritizing their security investments based on a continuous exposure management program will be three times less likely to suffer from a breach."

He specializes in enterprise web development and currently leading the Research and Development for emerging penetration testing technology at NetSPI. NetSPI is a leading offensive security company providing comprehensive penetration testing, attack surface management, and breach and attack simulation solutions.


News URL
https://thehackernews.com/2023/05/how-attack-surface-management-supports.html