Security News > 2023 > March > Microsoft is testing a built-in crypto wallet in Microsoft Edge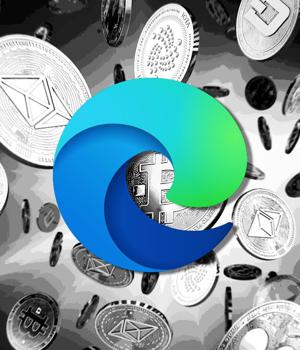 2023-03-17 18:54
Microsoft is working on a non-custodial built-in Ethereum crypto wallet for Microsoft Edge to allow users to send and receive cryptocurrency and NFTs. Public keys can be shared with others to receive payments, while private keys should be kept secret and can be used to authorize transactions when you want to spend your cryptocurrency.

Microsoft sleuth Albacore who first spotted the new Edge Crypto Wallet tweeted some screenshots and expressed his puzzlement about the possibility of it ending up as a new Microsoft Edge feature.

Like other cryptocurrency wallets, Microsoft Edge's Crypto Wallet supports multiple Ethereum accounts, allowing you to switch between them as needed.

Tested can set their default crypto wallet to the built-in Edge one or an Extension wallet, depending on how they want to manage their assets.

The Edge crypto wallet can also connect to decentralized apps and has a news section to keep track of the latest developments in cryptocurrency.

Strings in the Edge Developer build show that Redmond might provide support for a Bitcoin wallet in the future.


News URL
https://www.bleepingcomputer.com/news/microsoft/microsoft-is-testing-a-built-in-crypto-wallet-in-microsoft-edge/
Related news