2023-09-19 06:57
Microsoft has patched a vulnerability that exposed 38TB of private data from its AI research division. The repository held 38TB of private data, secrets, private keys, passwords and the open-source AI training data.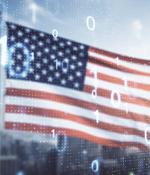 2023-05-11 21:35
Senators Mark Warner and Susan Collins this week introduced an amendment to the Help America Vote Act that would require the nation's Election Assistance Commission to include penetration testing in its certification process of voting hardware and software. That tech would need to undergo pen testing before it could be used in elections.
2022-10-13 09:27
For just $4 each, The Ultimate White Hat Hacker Certification Bundle offers you 10 cybersecurity courses to teach you how to protect your network. The post How to become a white hat hacker...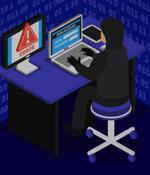 2022-10-01 07:00
Whether you relish a mental challenge or fancy a six-figure paycheck, there are many good reasons to get into white hat hacking. To help you get started, The Hacker News Deals is currently running an eye-catching offer: pay what you want for one video course, and get another eight courses if you beat the average price paid.
2021-08-25 21:12
Have you ever wanted to be a hacker, but work for the good guys? Few fields are more interesting or more in demand than almost anything related to cybersecurity, and the extremely affordable 2021 All-in-One Ethical Hacking & Penetration Testing Bundle has nine courses designed to teach beginners all they need to know to legally hack into some of the world's leading websites. "Applications & Penetration Testing: Fast Start" will get explain the main high points of ethical hacking.
2021-08-12 17:57
A firm specializing in transferring cryptocurrency said Thursday that a hacker they are calling "Mr White Hat" was giving back all $613 million in digital loot from a record haul. The hacker said the heist was pulled "For fun" to expose a flaw that could have cost Poly Network dearly and undermined faith in cryptocurrencies.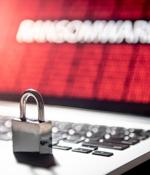 2021-07-08 06:19
One of the vulnerabilities in Kaseya's IT management software VSA that was exploited by miscreants to infect up to 1,500 businesses with ransomware was reported to the vendor in April - and the patch just wasn't ready in time. Kaseya pulled the plug on its software-as-a-service offering of VSA, and urged all of its customers to switch off their VSA servers to avoid being hit by the ransomware.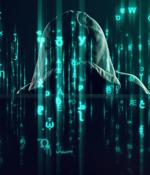 2021-04-07 10:48
On the first day of the Pwn2Own 2021 hacking competition, participants earned more than half a million dollars, including $440,000 for demonstrating exploits against Microsoft products. The competition's organizer, Trend Micro's Zero Day Initiative, said there were seven attempts on the first day and five of them were successful.

2020-11-26 09:43
Many of us here would love to turn hacking into a full-time career. Featuring 98 hours of content from top instructors, The Ultimate 2020 White Hat Hacker Certification Bundle is the ultimate launchpad for your career.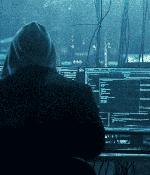 2020-11-20 04:26
VMware has revealed and repaired the flaws in its hypervisor discovered at China's Tianfu Cup white hat hacking competition. The bug needs patching in ESXi from version 6.5, VMware's Fusion and Workstation desktop hypervisors from versions 11 and 15 respectively, plus VMware Cloud Foundation from version 3.
---