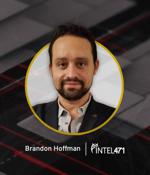 2021-09-29 05:00
In this interview with Help Net Security, Brandon Hoffman, CISO at Intel 471, talks about the growing threat of supply chain attacks, the most common supply chain vulnerabilities and how the right threat intelligence can help stay on top of these threats. We are witnessing a growing number of supply chain attacks lately, and cybercriminals are becoming stealthier and smarter.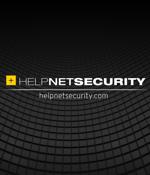 2021-08-15 00:00
Group-IB has been named one of the leaders in the global cyber threat intelligence market by Frost & Sullivan. According to "Frost Radar: Global Cyber Threat Intelligence Market, 2021," Group-IB with its proprietary Threat Intelligence & Attribution platform is one of the most innovative threat intelligence vendors and the third-largest one, enjoying an over 15-percent share of the global market.
2021-08-03 23:50
Cyware announced a partnership with RiskIQ. The partnership combines advanced global threat intelligence automation with enriched, high-fidelity threat intelligence data to enable customers to...
2021-07-30 02:00
ZeroFox released an advanced external threat hunting capabilities within the ZeroFox platform, designed to provide real-time threat intelligence to threat hunters, analysts and cyber responders. The enhanced threat hunting module delivers a complete global view of active and historical threat intelligence data to understand risks across physical and cyber domains, including social media as well as the surface, deep and dark web.
2021-07-23 23:15
Flashpoint announces a partnership with the Australian threat intelligence services provider Cybermerc. The partnership features a joint solution making Flashpoint's advanced threat intelligence available in Cybermerc service offerings and acts as a valuable enrichment source fused into Cybermerc Aushield Defend-Australia's chosen national threat investigation and sharing platform.
2021-07-20 15:55
Boston- based cybersecurity firm Rapid7 announced on Tuesday that it has shelled out $335 million to acquire threat intelligence startup Intsights. Israel-born Intsights has raised more than $70 million in funding, including a $30 million Series D round in November 2019.
2021-07-12 18:48
Microsoft has flexed its muscles in the cybersecurity space, and will drop a reported $500 million in cash to acquire RiskIQ, a late stage startup in the threat intelligence and attack surface management business. Microsoft called out the value of RiskIQ's attack surface management capabilities as part of the impetus for the acquisition.
2021-06-29 14:48
GreyNoise, which describes itself as an "Anti-threat intelligence" company, helps analysts distinguish between malicious and benign internet traffic and the alerts triggered by security defenses, allowing SOCs to differentiate between those events stemming from harmless internet 'noise' and those that have a malicious intent. "Security analysts are overwhelmed with alerts," comments GreyNoise founder and CEO Andrew Morris.
2021-06-26 02:00
The new open and extensible platform, built on the company's threat intelligence solution, delivers endpoint detection and response functionality, curated intelligence feeds, threat hunting and collaboration capabilities. EclecticIQ Platform is designed to help customers stay ahead of the rapidly changing threat landscape and vastly expanded attack surface and to alleviate staffing shortages by running cyber threat intelligence and security operations more efficiently.
2021-06-15 23:15
FireEye announced the launch of Mandiant On-Demand Cyber Intelligence Training. Modern security and risk leaders need to rethink how to cultivate security talent by applying new training methods to build cyber threat intelligence expertise across their organizations.
---