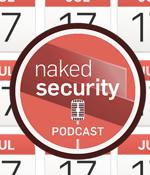 2023-07-20 20:58
Listeners will probably know that Virus Total is a very popular service where, if you've got a file that either you know it's malware and you want to know what lots of different products call it, or if you think, "Maybe I want to get the sample securely to as many vendors as possible, as quickly as possible". The file is meant to be made available to dozens of cybersecurity companies almost immediately.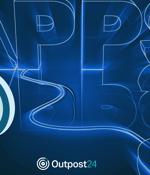 2023-07-20 14:02
Below we explore the motivations behind these threats, the most prevalent attack strategies, and the steps you can take to protect your web applications. That's not to say that web applications without payment or personal data processing capabilities are immune to attacks.
2023-07-20 05:06
Microsoft on Wednesday announced that it's expanding cloud logging capabilities to help organizations investigate cybersecurity incidents and gain more visibility after facing criticism in the wake of a recent espionage attack campaign aimed at its email infrastructure. "Over the coming months, we will include access to wider cloud security logs for our worldwide customers at no additional cost," Vasu Jakkal, corporate vice president of security, compliance, identity, and management at Microsoft, said.
2023-07-19 11:50
U.S. cybersecurity and intelligence agencies have released a set of recommendations to address security concerns with 5G standalone network slicing and harden them against possible threats. "The threat landscape in 5G is dynamic; due to this, advanced monitoring, auditing, and other analytical capabilities are required to meet certain levels of network slicing service level requirements over time," the U.S. Cybersecurity and Infrastructure Security Agency and the National Security Agency said.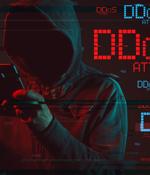 2023-07-14 22:03
The Scarleteel threat targets AWS Fargate environments for data theft and more malicious types of attacks such as cryptojacking and DDoS. Learn how to mitigate this threat. Sysdig, a cloud and container security company, has released a new report on the Scarleteel threat that targets specific AWS environments for data theft and additional malicious activities.
2023-07-14 11:08
As security practices continue to evolve, one primary concern persists in the minds of security professionals-the risk of employees unintentionally or deliberately exposing vital information. While access controls, encryption, and monitoring systems are crucial for identifying and mitigating unauthorized access and suspicious activities, the increasing prevalence of cloud-based environments and the surge in SaaS application usage demand a fresh perspective on Insider Risk Management from a SaaS security standpoint.
2023-07-11 19:09
Learn how a malicious driver exploits a loophole in the Windows operating system to run at kernel level. Cisco Talos discovered a new Microsoft Windows policy loophole that allows a threat actor to sign malicious kernel-mode drivers executed by the operating system.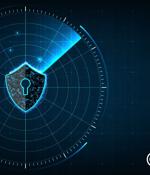 2023-07-07 14:04
As vulnerabilities continue to rise and security evolves, it is becoming increasingly apparent that conventional vulnerability management programs are inadequate for managing the expanding attack surface. As a result, many security teams are scrambling to adopt modern vulnerability management programs that are capable of identifying and thwarting contemporary vulnerability-based threats.
2023-07-07 10:37
Leading analyst firm Gartner Research describes the solution: "By 2026, organizations prioritizing their security investments based on a continuous exposure management program will be 3x less likely to suffer from a breach." IT and security teams constantly face threat exposures, and they must proactively address critical security gaps in their exposed assets.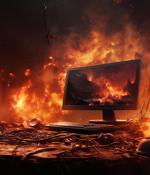 2023-07-07 04:00
Browser-based emerging threats New browser-based social engineering trends. Three of the four new threats that debuted on our top ten malware list this quarter have strong ties to nation states, although this doesn't necessarily mean those malicious actors are in fact state-sponsored.
---