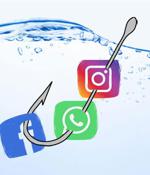 2021-12-20 23:20
Facebook's parent company Meta Platforms on Monday said it has filed a federal lawsuit in the U.S. state of California against bad actors who operated more than 39,000 phishing websites that impersonated its digital properties to mislead unsuspecting users into divulging their login credentials. The attacks were carried out using a relay service, Ngrok, that redirected internet traffic to the phishing websites in a manner that concealed the true location of the fraudulent infrastructure.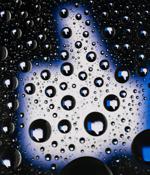 2021-12-20 18:37
Meta has filed a federal lawsuit in California court to disrupt phishing attacks targeting Facebook, Messenger, Instagram, and WhatsApp users. The attackers behind these phishing campaigns used almost 40,000 phishing pages that would impersonate the four platforms' login pages.
2021-12-09 15:36
Google took steps to shut down the Glupteba botnet, at least for now. So Google is also suing the botnet's operators.
2021-12-08 21:01
Google on Tuesday said it took steps to disrupt the operations of a sophisticated "Multi-component" botnet called Glupteba that approximately infected more than one million Windows computers across the globe and stored its command-and-control server addresses on Bitcoin's blockchain as a resilience mechanism. As part of the efforts, Google's Threat Analysis Group said it partnered with the CyberCrime Investigation Group over the past year to terminate around 63 million Google Docs that were observed to have distributed the malware, alongside 1,183 Google Accounts, 908 Cloud Projects, and 870 Google Ads accounts that were associated with its distribution.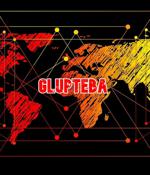 2021-12-07 16:57
Google announced today that it has taken action to disrupt the Glupteba botnet that now controls more than 1 million Windows PCs around the world, growing by thousands of new infected devices each day. Glupteba is a blockchain-enabled and modular malware that has been targeting Windows devices worldwide since at least 2011, including the US, India, Brazil, and countries from Southeast Asia.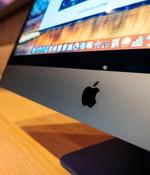 2021-11-24 15:29
To prevent further abuse and harm to its users, Apple is also seeking a permanent injunction to ban NSO Group from using any Apple software, services, or devices. NSO Group's Pegasus spyware is favored by totalitarian governments around the world, who use it to hack Apple phones and computers.
2021-11-24 04:10
Apple has sued NSO Group and its parent company Q Cyber Technologies in a U.S. federal court holding it accountable for illegally targeting users with its Pegasus surveillance tool, marking yet another setback for the Israeli spyware vendor. "State-sponsored actors like the NSO Group spend millions of dollars on sophisticated surveillance technologies without effective accountability. That needs to change," said Craig Federighi, Apple's senior vice president of Software Engineering in a statement.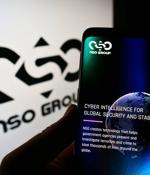 2021-11-23 20:58
Apple today sued NSO Group, which sells spyware to governments and other organizations, for infecting and snooping on people's iPhones. In a strongly worded filing [PDF] Apple described NSO as "Amoral 21st century mercenaries who have created highly sophisticated cyber-surveillance machinery that invites routine and flagrant abuse." Cupertino wants damages and a ban on NSO interacting or interfering any further with Apple services and products.
2021-11-23 18:31
Apple has filed a lawsuit against Pegasus spyware-maker NSO Group and its parent company for the targeting and spying of Apple users with surveillance tech. NSO's FORCEDENTRY exploit was used by state-backed attackers to break into Apple devices to install the latest version of Pegasus spyware, as revealed by the Citizen Lab in August.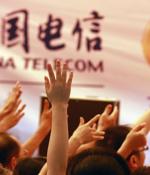 2021-11-16 06:15
The US subsidiary of China Telecom has filed an emergency appeal it hopes will prevent the impending revocation of the company's license to operate in the USA, which the The US Federal Communications Commission terminated in October on grounds the carrier is a national security threat. The FCC terminated China Telecom Americas Corporation's authority to provide telecom services within the USA on October 26, citing the telecom's potential for exploitation, influence and control by the Chinese government and other national security risks, such as the ability to access or disrupt US communication leading to espionage and other harmful activities.
---