2022-01-12 01:49
Most of us have heard the three primary approaches mentioned - Native XDR, Open XDR and Hybrid XDR - but still don't understand the key benefits and drawbacks of each. Native XDR. A single vendor that offers all components of an XDR solution is considered Native XDR. This means that the buyer will not need to purchase and integrate additional technology solutions into the Native XDR platform to enjoy the benefits.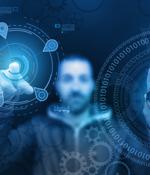 2022-01-05 09:01
There is an alternative way for procuring security expertise: by retaining the services of managed security service providers and managed detection and response providers. MSSPs usually assist organizations' IT departments in managing the IT infrastructure and keeping it secure by managing security equipment/systems, monitoring security logs, supervising patch management, and similar preventative security measures.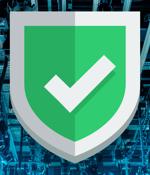 2022-01-05 06:30
SMBs can obtain advice about cybersecurity quite easily from a plethora of resources. Extreme risks shouldn't be left unaddressed, because cyberattacks against SMBs are too common and attackers still successfully exploit human weaknesses, primarily via email.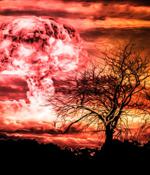 2021-12-14 17:54
From there, an attacker can carry out any number of further attacks. What Bad Log4Shell Outcomes Are Possible for SMBs? Ofer Maor, Mitiga CTO: One of the concerns is that a lot of these attacks now will focus on getting initial access only and establishing persistence.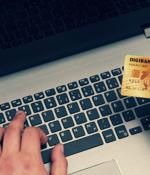 2021-11-22 20:05
The UK's National Cyber Security Centre says it warned the owners of more than 4,000 online stores that their sites were compromised in Magecart attacks to steal customers' payment info. In Magecart attacks, threat actors inject scripts known as credit card skimmers into compromised online stores to harvest and steal the payment and/or personal info submitted by customers at the checkout page.
2021-11-19 05:00
As has been reported, approximately 60% of SMBs go out of business within six months of getting hacked. While the pandemic forced many SMBs to scale back their operations, cyberattacks actually increased throughout 2020 and 2021 for small and midsize businesses.
2021-09-28 16:30
The fully-automated security operations center solution comes with 24/7 support and sets up in less than an hour. Deepwatch, a managed detection and response security provider, announced Tuesday a MDR solution for SMBs to protect against cyber threats.
2021-09-03 22:51
Cybersecurity training is not the same across all companies; SMB training programs must be tailored according to size and security awareness. Who better to give advice about how small- or medium-sized businesses should handle cybersecurity than an organization and expert with currency in helping SMBs survive? Anete Poriete, UX researcher at CyberSmart, in her Real Business article, The Best Practises for Cybersecurity Training in SMEs, said there's a common misconception that SMBs aren't aware of cybersecurity threats.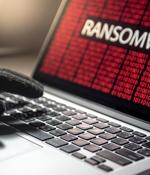 2021-08-10 04:30
The report warns that small and medium-sized businesses are at particular risk based on the attack trends seen during the first six months of the year. "While the increase in attacks affects organizations of all sizes, something that's under-reported in the coverage of current cyberthreat trends is the impact on the small business community," explained Candid Wüest, Acronis VP of Cyber Protection Research.
2021-07-20 02:30
Cofense launched Cofense Protect MSP, a phishing protection solution that's designed for managed services providers tasked with protecting small and medium businesses against phishing attacks. With 96% of all cyberattacks starting with phishing, and 1.5 million phishing websites created every month, MSPs need a solution that is easy to deploy, requires no ongoing maintenance, offers monthly billing, offers a single interface for training and protection technology, and is designed with multi-tenancy functionality - that's Cofense Protect MSP. Cofense Protect MSP pairs Computer Vision that simulates how humans see, with Cofense PhishMe's real-world simulation training.
---